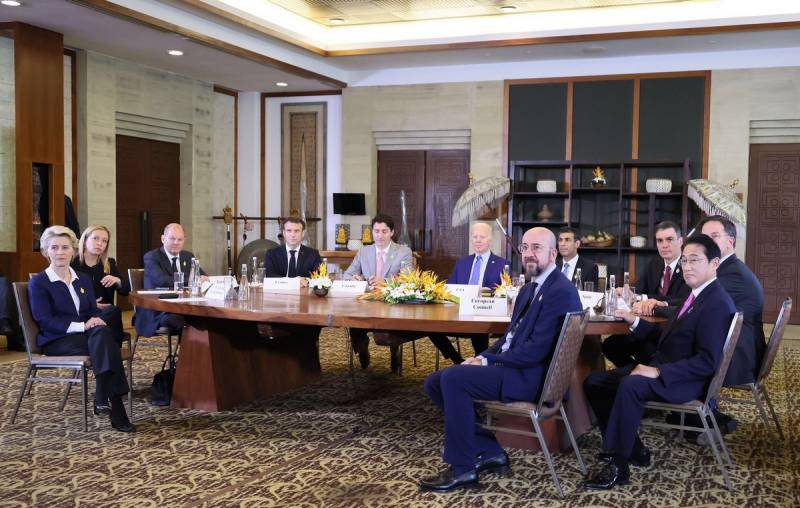 The current situation does not create conditions even for the start of a discussion of the prospects for a peace treaty with Russia regarding the southern part of the Kuril Islands, which belong to the Russian Federation. This was stated by the Prime Minister of this country Fumio Kishida during the parliamentary debate.
In his opinion, the state of affairs in Russian-Japanese relations is too complicated to talk about a settlement.
Tokyo aims to resolve the issue and conclude a peace treaty, but so far this is unlikely
Kishida explained.
The position of Japan, when the state "wants, but now cannot" do what is in its power and competence, reflects the pressure of the Western allies on Tokyo in terms of a tougher position of the government of the Land of the Rising Sun against the Russian Federation. Until now, the position of the authorities of this state has been more restrained and loyal, especially in terms of joint energy projects with Russia.
However, in order to increase political pressure and "open a second front" in the East, the West gently put pressure on Tokyo to make it decide which side it is on. The result was announced at parliamentary hearings. This is also the source of Kishida's strange reasoning that "relations with Russia cannot be predicted." This bifurcated approach is a good indication of confusion.
policy
.
Deciphering the Prime Minister's messages is possible only in the totality of his statements. Unlike the rabid Russophobes of the European establishment, such as officials of the European Commission or the EU apparatus, Tokyo adheres to moderate views on relations with Russia, professes a pragmatic approach, but joining the coalition of Western states has its obligations and forces it to betray its own, primarily economic interests.