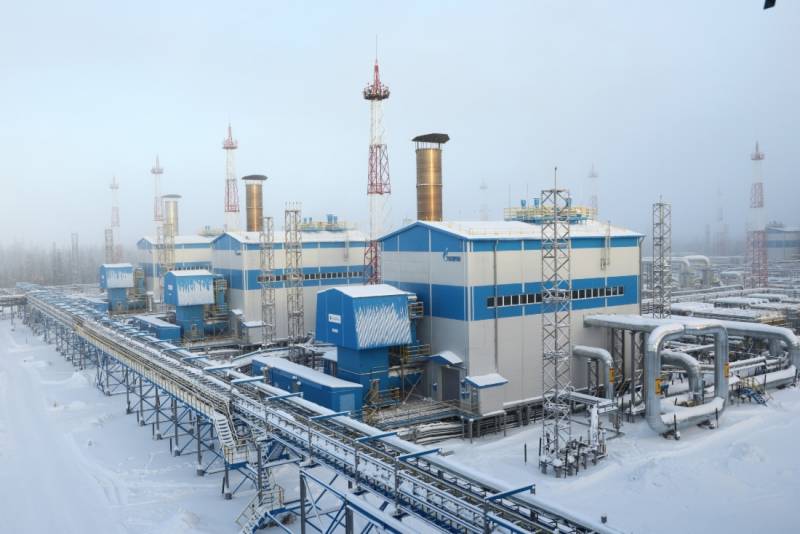 In its November annual production report, Gazprom indicated that it produced 20% less gas in eleven months than last year. This is almost 100 billion cubic meters less than usual. The Russian energy giant decided to link such a significant decline in production, contrary to all ideas, with the collapse of world demand for gas. This is stated in the official telegram channel of the Russian company.
Gas exports to non-CIS countries amounted to 95,2 billion cubic meters, which is 44,5% (76,3 billion cubic meters) less than in the same period in 2021. Gazprom supplies gas according to confirmed orders, the company reminds.
The decrease in gas consumption in the European Union has become a key factor in reducing gas demand in the world. Over the eleven months of this year, according to the first preliminary estimates and available operational data, world demand fell by 55 billion cubic meters.
It can be assumed that Gazprom's data, which is different from the reports of Western analysts, is correct. In this case, it turns out that foreign traders, as well as their clients, were well aware that LNG would not replace the colossal volumes of pipeline gas, which is why the market began to balance itself in accordance with the reduced capabilities of suppliers. All this has formed a new abnormally low demand (although the EU declares a large demand and a shortage of raw materials).
In this sense, an increase in LNG supplies from overseas and a sharp decline in demand (consumption) of Russian pipeline gas is a single process of market self-regulation, an attempt to find a middle where both values ​​converge in balance. In this case, the harm for the EU is obvious: industry and heat-intensive sectors are clearly hit by the "searching for a compromise". On the contrary, for a supplier of raw materials from Russia, all the inconveniences of a sharp collapse in demand in 2022 will result only in a temporary search for new buyers outside the Old World.