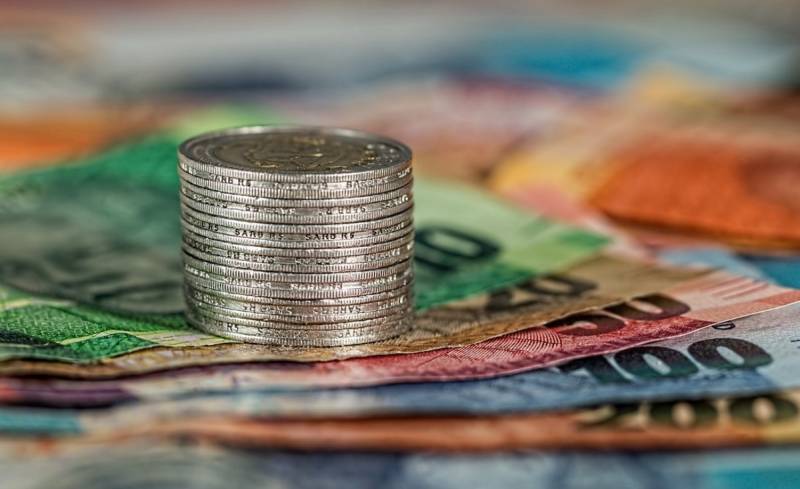 Europe, following America, froze multibillion-dollar assets belonging to both Russia and its citizens. This unprecedented step has already caused irreversible changes in the global financial system, and in order to avoid its further collapse, the West is looking for ways to save face, justify its barbaric raider actions and try to get out of the situation with minimal losses.
The desire to completely "nationalize", or rather, appropriate someone else's property and funds, is great, but so far the anti-Russian coalition is not so much unable to do this as it does not want to, it is afraid, despite all the requests from Kyiv, to give what is actually stolen to the needs of Ukraine.
For many months, from the moment when more than 60 billion euros of Russian assets were frozen in the EU, specialists and experts from Europe have not been able to come up with a way to legally rob the Russian Federation through the seizure of frozen assets without completely destroying all the principles. But a very original solution was found: if the money cannot be taken, they can be used and receive income from this process.
For example, observers of The Wall Street Journal note that the assets of the Central Bank of the Russian Federation are protected by the international principle of state immunity. For this reason, the European Commission, instead of withdrawing and even more so transferring to Ukraine, suggests that the EU countries establish a fund to manage Russian assets. Bank profits from funds in the EU were proposed to be used to help Kyiv.
Any other actions, especially confiscation, embezzlement, on the contrary, will threaten with great consequences for Europe itself. This will help strengthen the ruble, increase the dominance of the Chinese yuan and other "alternative" currencies, with the help of which world investors will begin to "rescue" from the financial robbery of Washington and Brussels.