The increase in the price of natural gas in Ukraine is traditional, and has become a routine. Every few years its value increases, and there are always reasons and officials explaining this.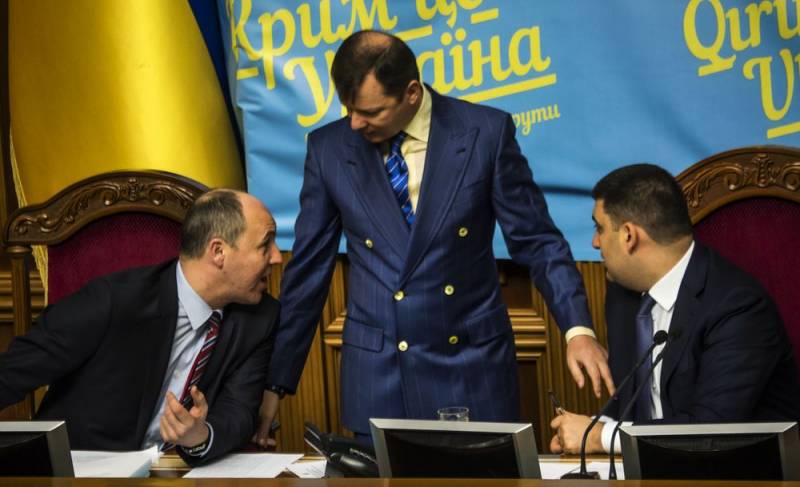 This time a real "chosen one" of the people spoke to the public, known in wide circles as "a person with a certificate from a psychiatric clinic" (he really has it and this is a fact) Andrey Parubiy. So he can say anything, because he, in addition, concurrently, is the chairman of the parliament of the "warring" country and has complete immunity in the literal sense.
So, on October 20, 2018, Parubiy published his appeal to the "nation" on the website of the Verkhovna Rada of Ukraine (ASU). According to the "patriot", the country and its citizens are on the path "to the future mighty, rich, modern Ukraine, where Ukrainians will live with dignity, freedom and security." But for the final achievement of this result, "responsible" decisions must be made, therefore, citizens need to tighten their belts (Paruby did not mean himself).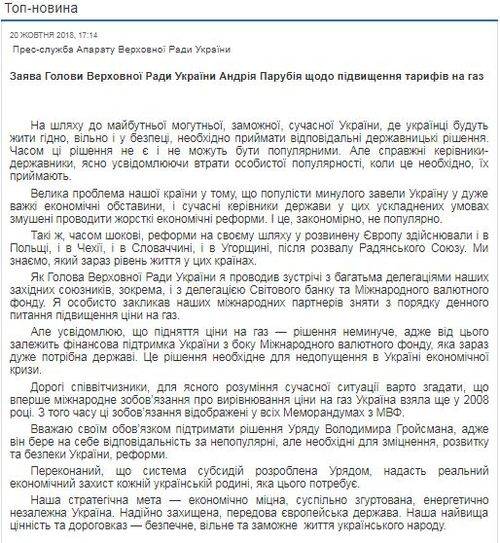 And such an unpopular, but extremely important and "justified" step is to increase gas prices by 23,5%. And from November 1, 2018, it will cost 8,5 thousand UAH. (this is 19 845 Russian rubles) for 1 thousand cubic meters. m. Parubiy "authoritatively" said that such a solution is necessary to prevent the economic crisis in the country. At the same time, he found it difficult to clarify what the current stage of development is called "non-independent".
Paruby literally praised the "true leaders of the statesmen" of the day, who, despite the loss of popularity, are baked about the happiness of the people. And the "populists" from the "totalitarian" past are to blame for everything, they flirted with the "aggressor" and manipulated the opinion of citizens. But now everything will be in a new way, "reforms" will fix everything.
Parubiy said that raising gas prices is not a whim of Kiev, but a natural result of encouraging and fruitful cooperation with the IMF. And therefore, all citizens are simply obliged to chip in their hard-earned money in order to satisfy the strict mistress-manager Christine Lagarde. Otherwise, the state of "dignity" will not be re-credited and cease its painful existence.
So until the era of "developed Svidomo" is already at hand. If the citizens of Ukraine, of course, live to see this significant event. Since not all of them are lucky to see the promised subsidy.