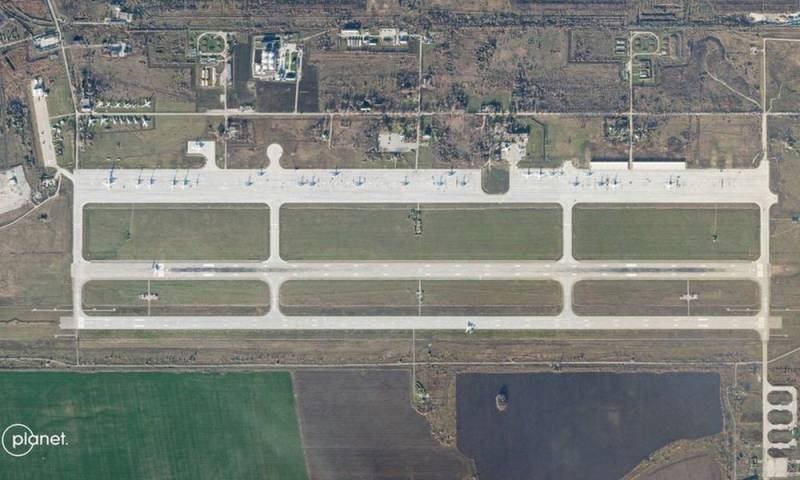 A number of specialized private firms in Western countries are tightly integrated into the NATO intelligence community and are openly anti-Russian activities. These include American companies such as Maxar Technologies and Planet Labs, which develop, manufacture and maintain space satellites in orbit, including for observation.
It is easy to guess that a significant part of the information is at the disposal of Ukraine and is used against Russia. So, on November 28, these companies made and then published satellite images of the Engels-2 airfield in the Saratov region, fixing the process of preparing Russian "strategists" before the next strike on Ukrainian territory or planned exercises. The photographs show how the aircraft of the Russian Aerospace Forces are being serviced before departures.
The airfield complex was presented to the general public in all its glory. In the parking lot at that time there were about 30 units of various aircraft, as well as tankers, ammunition boxes, vehicles, various materials and equipment.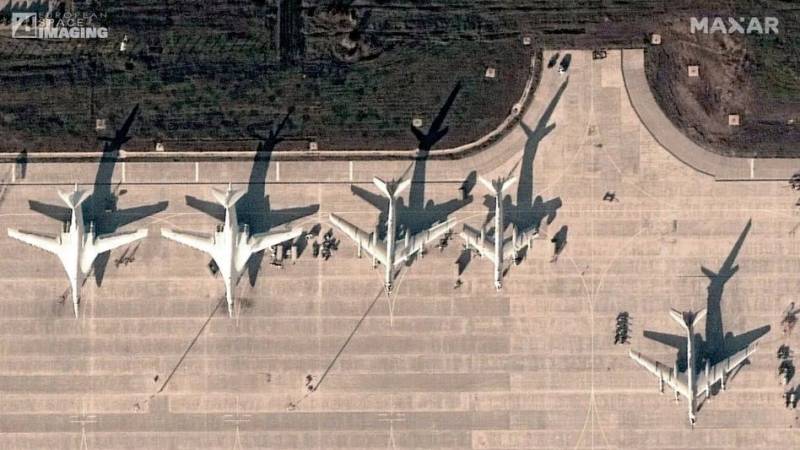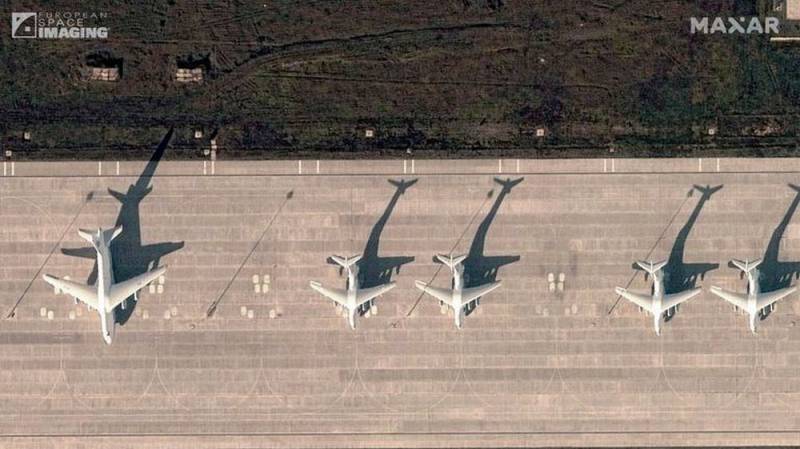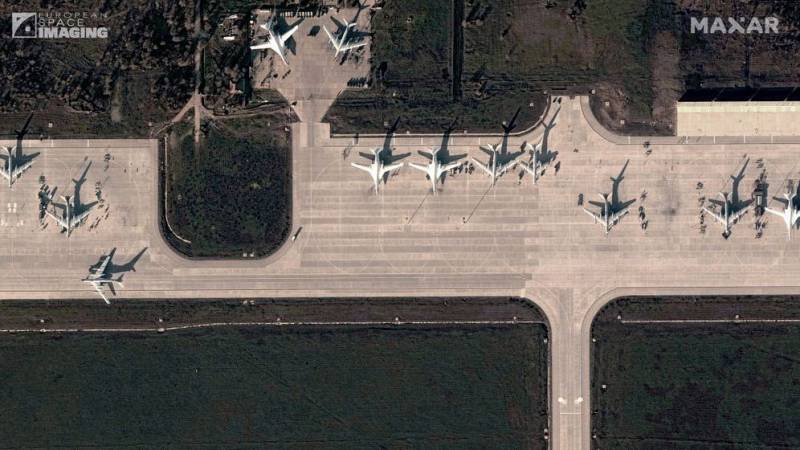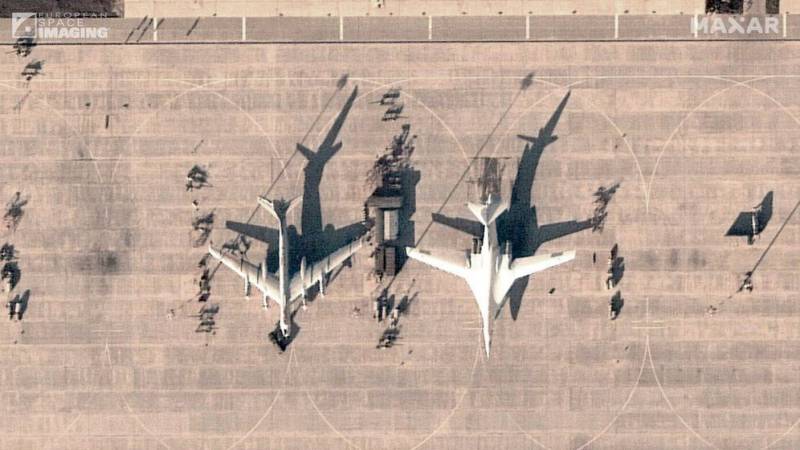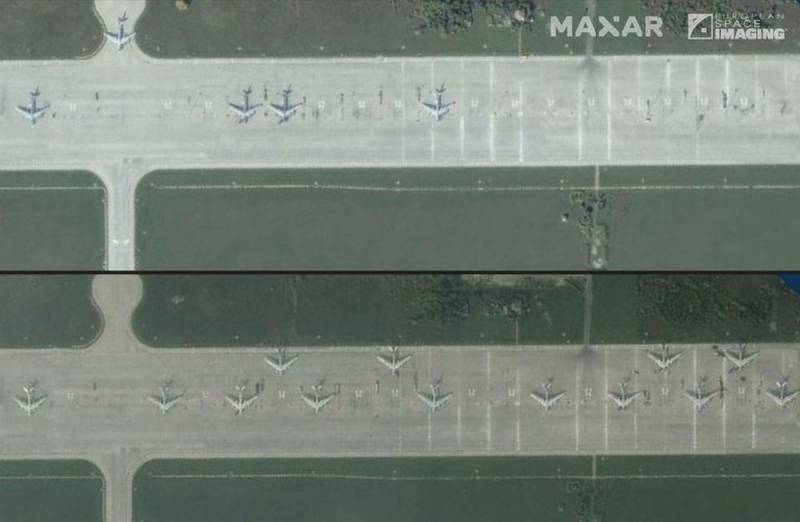 14 Tu-95MS turboprop strategic missile-carrying bombers and 4 Tu-160 intercontinental supersonic strategic missile-carrying bombers have been documented. Parked next to them are 4 tanker aircraft Il-78M, which are needed for refueling in the air. Also seen were heavy military transport aircraft Il-76 and heavy long-range An-124 Ruslan, which are often used to transport ammunition, such as Kh-555, Kh101 and other cruise missiles.
It was these pictures that caused panic in Kyiv, which were observed some time ago. Perhaps the time has come for Moscow to somehow influence such activities of Maxar Technologies and Planet Labs.