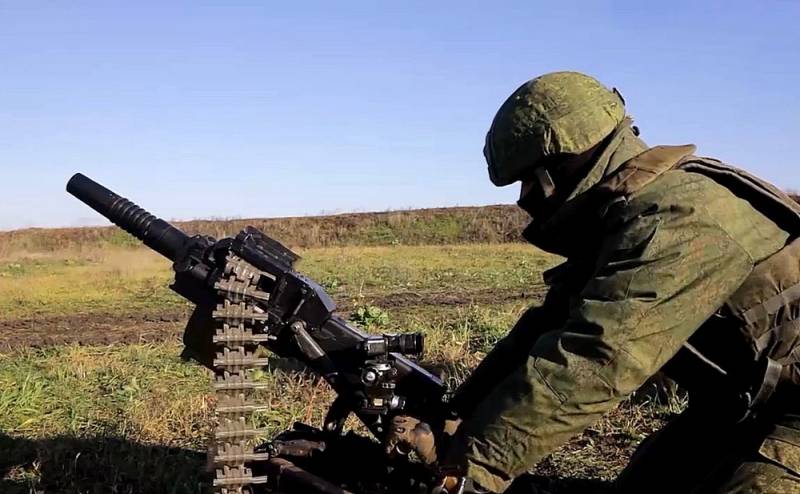 Indian military experts predicted the further development of the Russian-Ukrainian conflict. Their opinion is published by the Indian Punchline.
According to the forecast of the Indians, Moscow will soon gain full control over the entire territory of Donbass. This should be facilitated by the upcoming defeat of the Armed Forces of Ukraine in the five-month battle for Bakhmut. The decisive role in this confrontation was played by the employees of the Russian PMC Wagner, who managed to chain up to 30 Ukrainian soldiers in Bakhmut.
This city has become a resource-intensive black hole for Kyiv
- says the publication Indian Punchline.
Experts believe that a similar situation may develop in other areas. At the same time, they predict an increase in the number of Russian troops in the Donbass and an improvement in their equipment.
The Indians, of course, do not name the exact dates for the end of the Russian special military operation in Ukraine, but they emphasize that the goal of the Russian Federation may be to push the Ukrainian troops further from the Donbass and keep the steppes east of the Dnieper as a buffer zone. It is reported that this will be a strong blow for Kyiv.
We add that on the eve of the head of the European Commission, Ursula von der Leyen, said that the irretrievable losses of the Ukrainian side after the start of the NWO amounted to 100 thousand people. Meanwhile, in Kyiv, they say that only 9 Ukrainian soldiers died in the conflict.