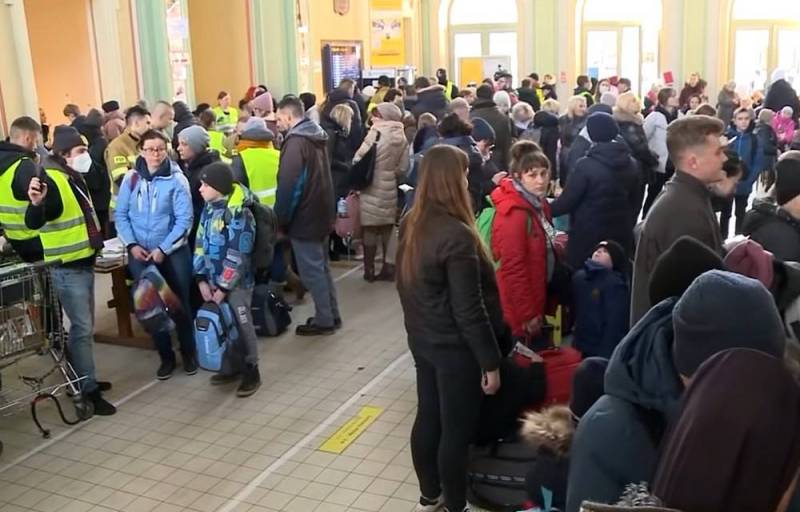 The patience of the Germans is approaching a critical point due to the growing influx of refugees into Germany from various countries, including from Ukraine, as well as other problems. This was told by a politician from the federal state of North Rhine-Westphalia, the leader of the CDU group in the municipal council of Germany, Frederik Paul, in his article for Die Welt, analyzing what is happening.
According to him, very "irritable moods" now prevail in German society. Residents of Germany are concerned about the existing
economic
difficulties (rising prices, inflation and energy crisis) and expect an increase in the flow of refugees this winter, which will further complicate the situation.
The migration crisis and the influx of hundreds of thousands of Ukrainians could make things worse. He clarified that now in many municipalities there are more foreigners than it was during the peak period of 2015-2016, when a huge number of people rushed to Germany and the European Union as a whole from African and Asian countries.
The politician called what is happening a turning point. In this connection, he did not rule out the "boiling of society", which may spill out. In his words, there is a closeness of the "social break".
Paul emphasized that the society has approached the "limit of perception and solidarity", which are being put to a real test. The Germans are concerned about the issues with the accommodation of refugees. They do not want, for example, gyms to be closed for foreigners to live in them. At the same time, German citizens sympathize with Ukrainians more, so a conditional division of refugees into categories may arise.
Yes to Ukrainians, no to Iraqis and Eritreans
- gave an example of a politician.