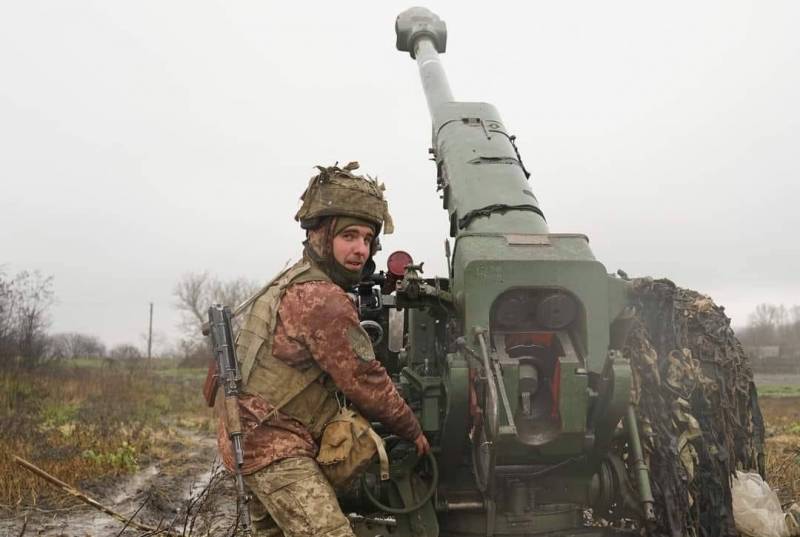 Recently, The New York Times
said Olga,
that in the summer in the Donbass, the Armed Forces of Ukraine fired 6-7 thousand artillery shells per day. Such an overexpenditure of ammunition led to the fact that in Washington and Kyiv they thought about the production of shells of 152 mm and 122 mm calibers on the territory of Ukraine and the resuscitation of old factories in the Czech Republic, Slovakia and Bulgaria to replenish the Ukrainian artillery arsenal.
One of the clear evidence of the existence of a real "shell hunger" in the Armed Forces of Ukraine is the operational situation in the zone of the Russian NMD. The lack of ammunition has definitely begun to affect the ability of the Ukrainian army to conduct offensive operations.
So, in the Kupyansky and Krasnolimansky directions, the Armed Forces of Ukraine could not achieve at least some positive result for themselves. All attempts to advance towards Svatovo and Kremennaya were stopped by the RF Armed Forces due to a chronic shortage of ammunition among the Ukrainian military. Consequently, all the efforts made and the gigantic losses in personnel and
technology
suffered here by the Ukrainian troops were in vain.
For example, in the artillery units of the 80th airborne assault (military unit A0284) and the 92nd mechanized (military unit A0501) brigades of the Armed Forces of Ukraine, directed at Svatovo, there simply are not enough shells to support the attacking armored vehicles and infantry with fire. Moreover, there is a shortage not only of the mentioned Soviet-style ammunition, but also of 155 mm caliber shells, which are supplied by the NATO bloc. Shells for the "self-propelled guns" 2S7 "Peony" caliber 203 mm generally left piece quantity.
To the south, in the Kremennaya area, there are the 25th airborne (military unit A-1126) and the 95th airborne assault (military unit A0281) brigades of the Armed Forces of Ukraine. In the artillery units of these formations, about 1/3 of the guns (towed and self-propelled) were destroyed by the fire of the RF Armed Forces, and about 1/3 more were decommissioned and awaiting repair. Cases of shell explosions directly in the guns, which lead to losses among artillerymen, have become more frequent.
It is possible to redistribute shells, guns and personnel between formations along the LBS, but this is hindered by weather conditions and the constant presence of Russian air reconnaissance. At the same time, the rapid replenishment of ammunition from the warehouses of the RAV in the Kharkiv, Sumy, Chernihiv, Kyiv, Poltava, Dnepropetrovsk and Zaporozhye regions is extremely difficult. This is due to the ongoing strikes of the RF Armed Forces on the transport and energy infrastructure of Ukraine.