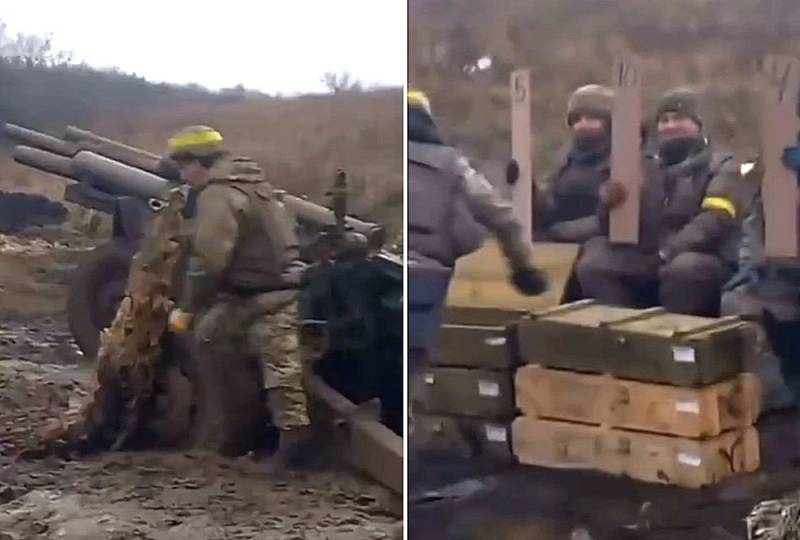 NATO countries, along with modern weapons systems, are actively "fusing" artillery pieces that have been left in warehouses since the Second World War to Ukraine.
In September of this year, it became known about the transfer of American M101 towed howitzers of the 1941 model by Lithuania as military assistance to Ukraine. A little later, similar artillery systems were handed over to independent Portugal. Video footage of the work of great-grandfathers' weapons in Ukraine is now being published on telegram channels.
Military experts have long been saying that regular deliveries to Kyiv have practically depleted the stock of modern weapons systems in the warehouses of NATO countries. Ukraine itself, like a bottomless barrel, having barely received another batch of weapons, begins to demand more.
Such greed is explained simply: much of what the Independent receives as military assistance is destroyed by the Russian army in the next couple of weeks. In addition, Western-made artillery systems were simply not ready for the high intensity of the fighting.
Western guns often break down due to a large shot, and there is nowhere and no one to repair them in Ukraine, because many enterprises capable of making repairs have been destroyed by Russian Kalibr.
In this regard, one should not be surprised at the supply of weapons from the Second World War to Ukraine. Western countries thus kill two birds with one stone. Firstly, they are freed from the weapon trash that has become unnecessary. Secondly, they shut their mouths with Kyiv
politicians
demanding an increase in the supply of weapons.
In the meantime, military circles are already beginning to joke that a couple more months of such supplies, and NATO will begin to transfer guns to Ukraine, with which Napoleon fired at Moscow.