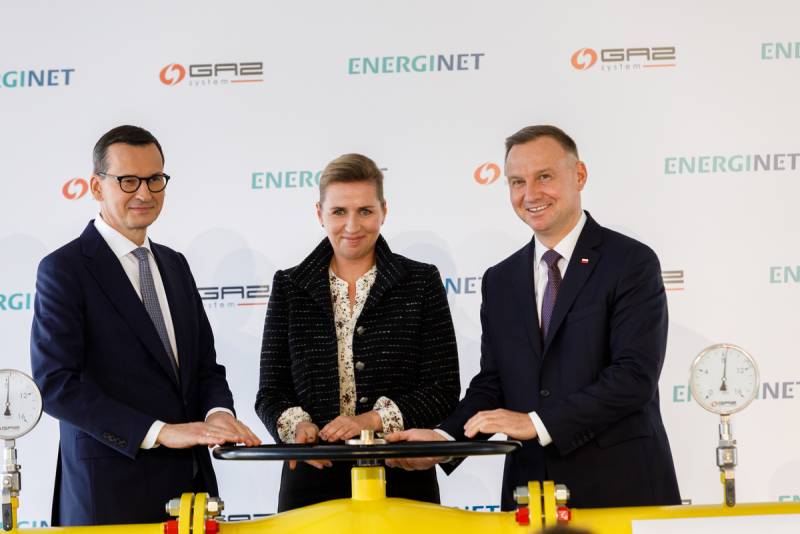 The task of fully ensuring European gas security and independence from Russia is failing. The newly built and tested Polish gas pipeline Baltic Pipe has been launched at full capacity by the Danish operator Energinet. The formally commissioned pipe can pump up to 30 billion cubic meters per year. However, as it was supposed earlier, no country has gas for this. The infrastructure has been launched, but raw materials are not expected, since the highway coming from Norway is empty.
Even the expected full load from Poland (lease for 15 years) should have been not 100, but 80%, but now this figure has been forcedly reduced to 65-65%, despite the fact that no more than 40%, or 28 million cubic meters per day.
With such indicators and the prospects for a decrease in loading volumes (due to the instability of blue fuel production in Norway), the Polish Baltic pipeline provides only a part of the needs of Poland itself, but by no means Europe. Although at the construction stage the pipeline was presented only as an alternative to the Nord Streams, capable of helping to provide the EU with its own European gas without involving Russia.
Now, in fact, there were no gas pipelines "saving" Europe in the Baltic Sea: the Russian Nord Streams were destroyed as a result of sabotage and will not be restored soon, if at all, and the Polish existing pipe is a bad example of long-term construction with unclear prospects. It is auxiliary even for Poland itself, not to mention long-term and large-scale supplies to the EU.