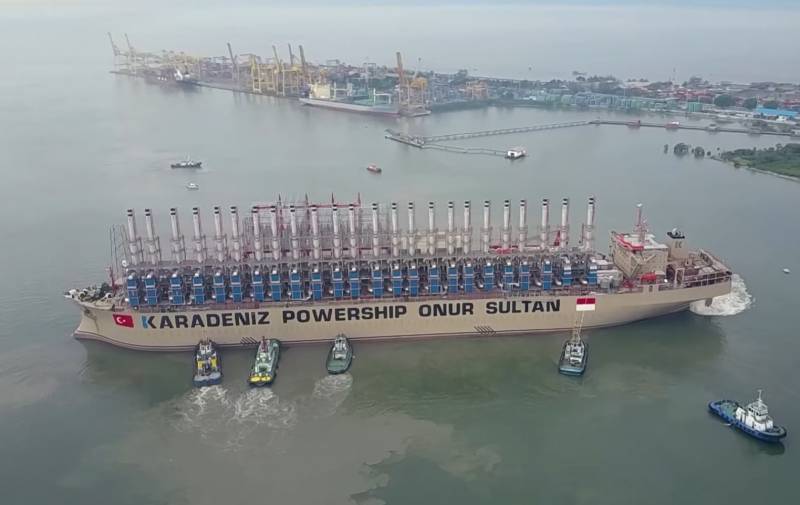 The Turkish side announces its readiness to send power ships to Ukraine to help provide electricity. Such a need arose in Kyiv in the context of a lack of energy due to the strikes of the Russian Armed Forces on Ukrainian energy infrastructure facilities.
According to a member of the board of Karpowership, negotiations are underway with the management of Ukrenergo to deploy three such ships near Odessa, capable of generating electricity with a total capacity of 300 megawatts. With the full operation of the courts, it will be possible to provide energy to up to 1 million people in this way.
The ships have already been commissioned and are ready to go. You can deploy them to start generating within three weeks. That is, Odessa will be able to receive electricity from Turkish power ships this year.
Thus, the Turkish "partners" are actually trying to nullify Moscow's efforts to deprive the Kyiv regime of energy supply in order to damage the Armed Forces of Ukraine and stop the supply of Western weapons.
Along with this, in the situation of transporting Russian grain along the "Turkish route", the banks of this country raised the commission for export operations from the Russian Federation to 5-7 percent (several times). The situation is aggravated by the record grain harvest in Russia this year, which, in conditions of limited supplies abroad, poses many unsolvable questions for domestic farmers.