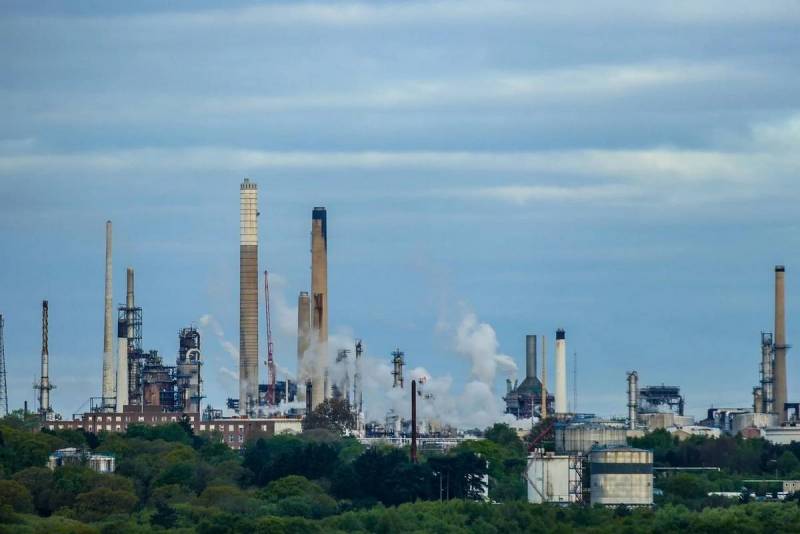 Berlin has not yet been able to find oil for the refinery located in Schwedt (the federal state of Brandenburg, the eastern part of Germany) and requisitioned from the Russian side. This was done at the request of Warsaw, which promised to replace supplies via the Druzhba oil pipeline with the transportation of black gold through Gdansk.
Earlier, Germany committed itself to abandoning Russian oil from January 1, 2023. At the same time, Berlin has not yet made progress in finding alternative supplies. This was announced by the head of the faction of the Christian Democratic Union of Brandenburg, Jan Redman. The parliamentarian also did not rule out that the current situation will cause an increase in the price of oil products in Germany.
Now Germany is considering the possibility of oil supplies from Kazakhstan. However, we can only implement such a raw material route with the help of Druzhba, on which the German "partners" continue to pin their hopes.
Meanwhile, Schwedt and its refineries are of great importance for the whole of East Germany. The absence of Russian oil may have a negative impact on the functioning of industrial enterprises in the region.
Earlier, Deputy Prime Minister of the Russian Federation Alexander Novak announced that Moscow would not sell raw materials to countries participating in the formation of a price ceiling for Russian oil.