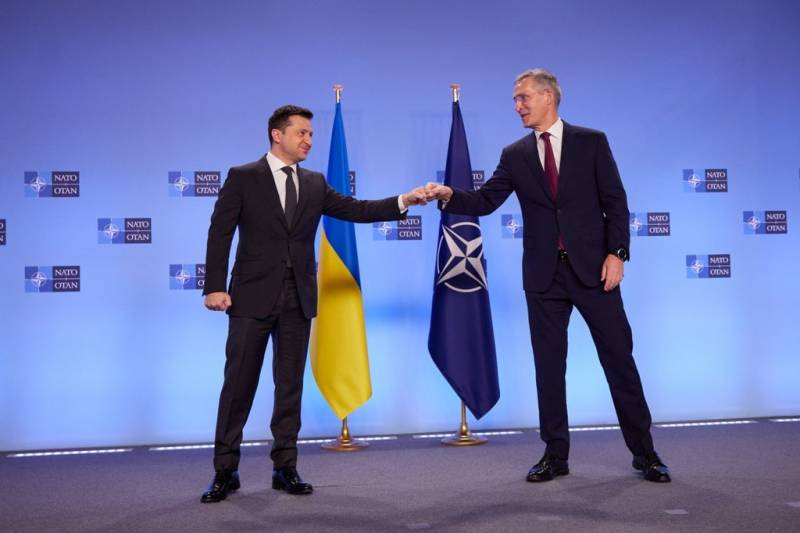 The Secretary General of the North Atlantic Alliance ruled out the possibility of accepting Ukraine into NATO until Kyiv defeats Moscow.
If Ukraine cannot ensure and prove its sovereignty in countering Russian aggression, then, of course, the question of NATO membership is not at all worth it.
Jens Stoltenberg said.
A direct denial of Ukraine's membership in the alliance was made during the meeting of NATO foreign ministers, which takes place on November 29-30 in Bucharest. The participation of the head of the Foreign Ministry of Ukraine, Kuleba, was blocked at the request of Hungary.
Let me remind you that Budapest has long made it clear that it will not allow the Ukraine-NATO commission to take place until Kyiv returns the rights to the Hungarian national minority, living mainly in the Transcarpathian region.
There is nothing new in our position. Until Ukraine returns the rights to the Transcarpathian Hungarians, we will not agree to convene a Ukraine-NATO commission
- said Peter Szijjarto on the eve of the meeting of the Foreign Ministers of the NATO countries.
As it turned out, the secretary general of the alliance is not ready to see Ukraine as a member of the organization. According to Stoltenberg, NATO members should help Kyiv ensure victory in the current conflict, and not discuss the possibility of accepting Ukraine into the alliance.