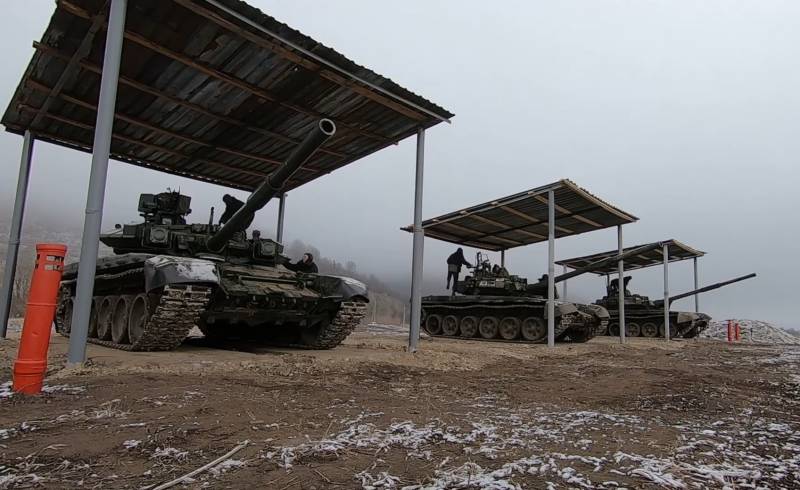 At the collegium of the Russian defense department on November 30, Sergei Shoigu announced the training of 300 thousand reservists called up as part of partial mobilization. About 3 thousand instructors were involved in the training.
Trainings were held at 100 training grounds in Russia and Belarus. One of the results of the work carried out was the training of 8 thousand crews of tanks and armored vehicles, artillery crews, air defense systems, unmanned aerial vehicles and electronic warfare systems.
Shoigu also noted the success of the work on the creation of military training centers at federal state universities. 8 new centers were formed, in which thousands of students received military training. The head of the department proposed the creation of 16 more similar centers to expand the geography of training professional Russian military. As a result, their number will increase to 120.
Along with this, the minister stated the increased requirements for the state order in connection with the special operation. Financing of state contracts in the military sphere is provided in full.
Next year, taking into account the additional allocated budgetary funds, the volume of financing of the state defense order will increase by almost one and a half times. This will make it possible to keep formations and military units in constant readiness and provide them with weapons and
technique
at 97 percent
Sergei Shoigu emphasized.
The head of the ministry also announced the continuation of work on the creation of advanced weapons systems with their subsequent use during the NMD. At the same time, the Russian Armed Forces are testing new ways to use artillery and missile systems - a new infrastructure is being built for the latter in five formations of the missile forces.
In addition, next year special attention will be paid to capital construction in nuclear weapons.