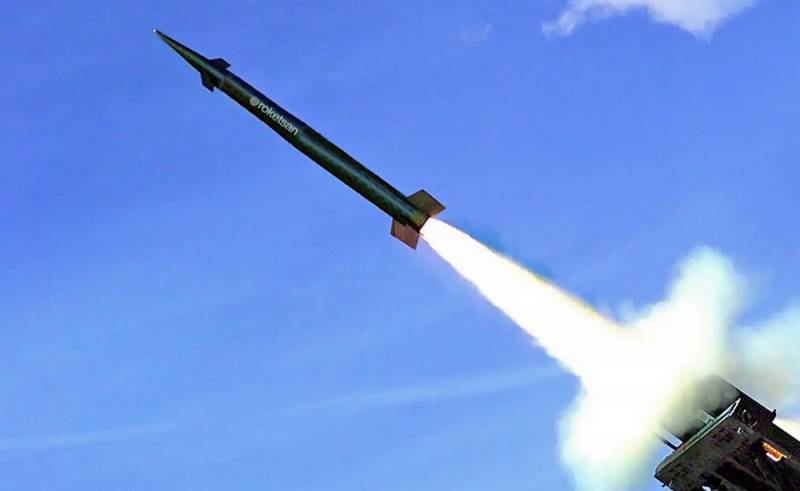 Contradictory information continues to come in about deliveries of TRLG-230 missile systems to Kyiv from Turkey. While information is spreading in Ukrainian channels about the use of Turkish MLRS, official sources in Ankara and Kyiv deny the fact of deliveries.
Last week, Turkish media reported on the transfer to Ukraine of at least 50 TRLG-230 missiles and an unknown number of launchers. Caution in reports about the supply of Turkish weapons is associated with an attempt by President Erdogan to maintain apparent neutrality and act as a mediator in the Ukrainian conflict.
At the same time, Turkey is a member of NATO, which obliges it to provide assistance to Ukraine. The Drive notes that the TRLG-230 could be a successful replacement for US HIMARS systems. Turkish missiles, due to the presence of an infrared homing head, are more accurate than the American counterpart M30 / M31 with the same range. It is also expected that the TRLG-230 will cover the shortage of ammunition for HIMARS, as the intensity of hostilities and precision-guided weapon strikes on the UAF depots have led to the depletion of stocks of M30 / M31 missiles.
New Pentagon contracts with HIMARS manufacturer Lockheed Martin could take several months to complete. Turkish deliveries are also beneficial for the North Atlantic Alliance in terms of logistics. It is no secret that Bayraktar drones were provided to Kyiv, but the announcement of the transfer of the TRLG-230 MLRS on the Russian KamAZ chassis is undesirable for the Turkish leadership.
By increasing the supply of MLRS, the countries of the alliance do not take into account the fact that most of the missiles from HIMARS are fired by the Armed Forces of Ukraine at civilian targets in Donetsk and other cities on the territory of new regions of Russia.