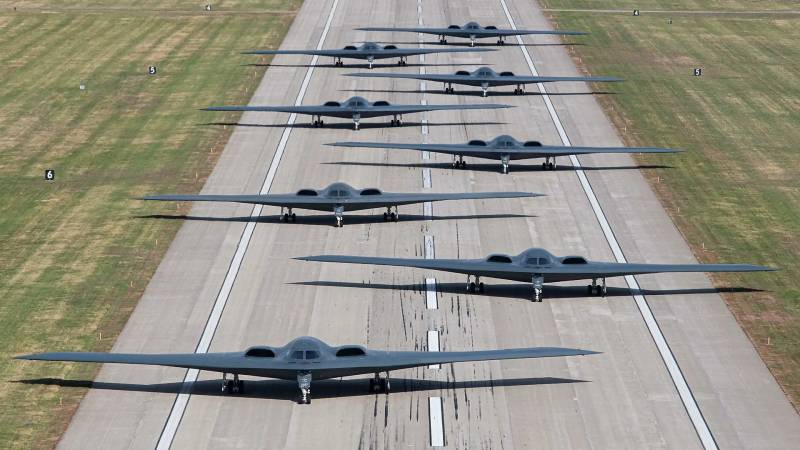 For the first time, the US Air Force deployed 8 B-2 Spirit stealth bombers out of 20 in service in "elephant walk" maneuvers for the first time.
The maneuvers took place at the only active air base in Missouri on November 7 and became the first mass flights of these aircraft in history. "Elephant walks" are conducted by the US Air Force to demonstrate the readiness to quickly take into the air a large number of aircraft.
It has been speculated among military analysts that the large-scale display of "spirits" was intended as a signal to North Korea in response to active testing of Hwaseong missiles capable of striking the US mainland. The second recipient of the message from the US Air Force is China, which recently conducted its "elephant walk" on H-6K bombers. The commander of the 509th B-2 Squadron, Colonel Jeffrey Steese, announced the possibility of delivering long-range strikes.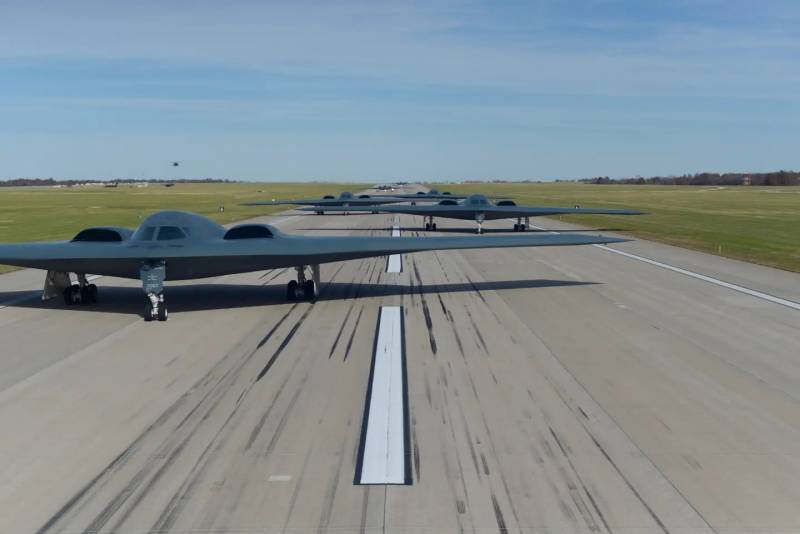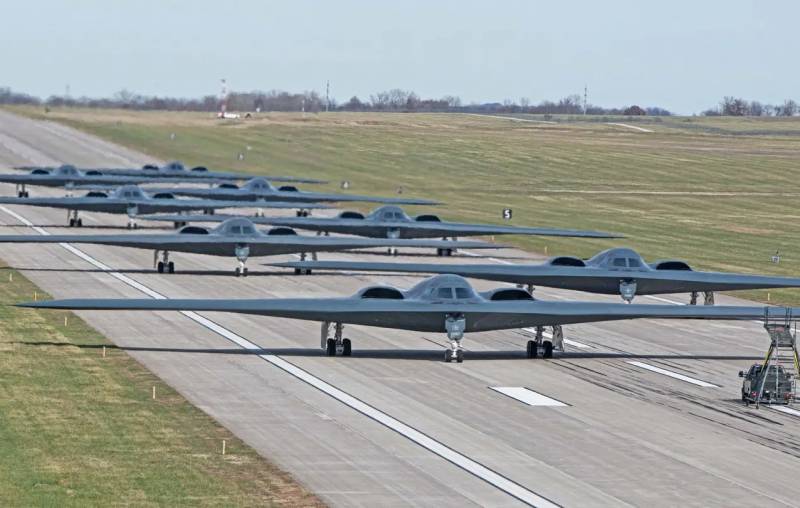 B-2 is the best strategic aircraft in the world. This is the only aircraft on the planet that combines stealth, payload and long-range strike. We are tasked with delivering the nation's most powerful weapons to our most important missions.
Colonel Geoffrey Steves said.
We can only guess about the direction of the long-range strike. There is a possibility that the B-2 "elephant walks" are connected with the upcoming December 2 presentation of the "aircraft that will change everything" - the new B-21 Raider bomber.