We did not have time
report
about the meeting between Sergey Shoigu and James Mattis in Singapore, as the Minister of Defense of Indonesia Riamizard Riachudu hastened to please the world community with another interesting
news
. Jakarta changed her mind about abandoning Russian Su-35 fighters, despite Washington's sanctions. And this is logical, because the 250 millionth country wants to have normal combat aircraft.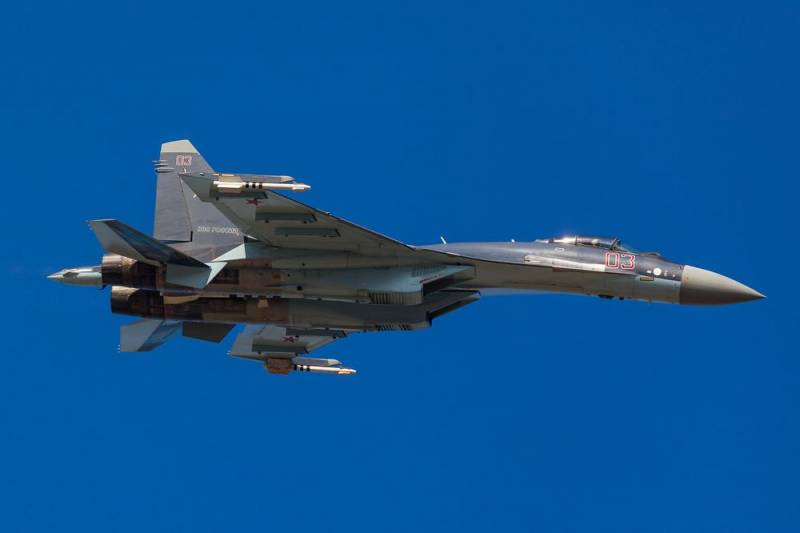 Initially, the Indonesian authorities really had thoughts to refuse, since the US was under pressure and the deal was in jeopardy. Washington shamelessly decided to intervene in the agreement between Moscow and Jakarta, inserting its "five" cents. But now Riachudu is confident that his country will "never cancel" the Su-35 contract. Moreover, Jakarta expects the speedy receipt of these fighters.
So the agreement between Russia and Indonesia is in force. At present, there are bureaucratic approvals between various departments (the Ministry of Defense, the Ministry of Finance and the Ministry of Commerce) of Indonesia on the payment procedure.
Under the conditions reached back in March 2018, Indonesia agreed to buy 11 Su-35 fighters from Russia for $ 1,14 billion. In turn, Russia was ready to deliver them over the next few years. In addition, Moscow guaranteed the purchase of various goods, including commodities, from Indonesia for $ 570 million. And here the United States "emerged", with its "exclusivity", resentment against everyone and sanctions. But, apparently, this "Rubicon" has already been crossed by Indonesia.