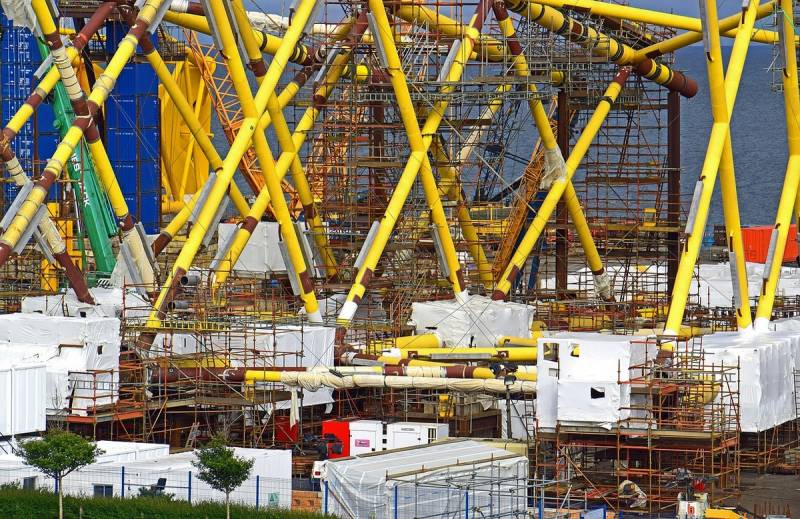 Finding new markets to replace obsolete and impoverished ones is a natural process and the inner essence of any business. Russia's turn to the East, Asia and, in particular, to China, with a light suggestion from Western propagandists, is attributed to the "impact of sanctions", but this is not so. The best example of the implementation of this approach is demonstrated by American companies involved in the shale business, they often deploy and resell even European cargoes of LNG and oil in Asia.
The Russian side is taking a decisive step in this direction - the energy giants of the Russian Federation are ready to provide Chinese partners with various proposals in all areas of beneficial cooperation in the fuel and energy sector.
The prospects for relations in this industry were officially announced within the framework of the Russian-Chinese business forum.
According to the plan, cooperation should concern the exploration and production of minerals, processing, the creation of energy generating sites and the sale of jointly produced raw materials. In other words, Rosneft, on behalf of the head Igor Sechin, offers partners from China full involvement in the industry process. However, all companies from Russia, aimed at the Chinese market, are interested in this.
Of course, such in-depth cooperation involves, as a rule, the exchange of shares, the creation of joint ventures and, most importantly, the supply of technological equipment and new
of technologies
. The proposal concerns both coal and oil and gas, as well as cooperation through the Rosatom corporation.
Representatives of Russian big business are increasingly emphasizing that the turn to the East is a completely natural process, and not the result of the pressure of Western sanctions. Aiming at the huge market of China is absolutely alive and healthy desire of any business. Cooperation is already developing quite intensively, but the time has come to make it large-scale, presented at a different, higher and more comprehensive level with the support of the state.