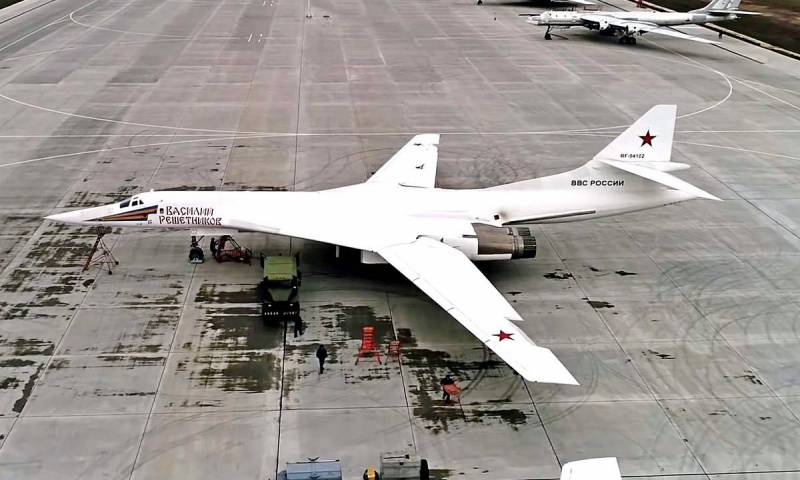 On November 28, Ukrainian information resources burst into hysterics about the imminent infliction of an unprecedented blow by the Russian Air Force on objects in Ukraine. Even the President of Ukraine Volodymyr Zelensky announced the approaching strike in his traditional evening video address to the nation. After that, many Internet users had a reasonable question, how did the Armed Forces of Ukraine and local near-military publics learn about Russia's preparations for another missile attack.
It should be noted that the publications described in detail the forces and means that the RF Armed Forces could use this time. For example, they talked about the preparation of about 20 units of Russian strategic bombers-missile carriers of the Russian Aerospace Forces, the OTRK of the Ground Forces and a large group of ships of the Russian Navy. Moreover, it was clarified that such activity had not been observed before and the Russians could use a total of about 400 missiles, which is 3,5 times more than was used in record attacks per day.
However, one should not be surprised at such enlightenment of the Ukrainian military personnel and the near-military public. The thing is that Kyiv receives all the data online from its Western partners. Having received the signal, an air alert is announced in Ukraine. Dozens of satellites belonging to state or private structures of Western countries and their allies hang or fly over the territory of Russia. At the borders of the Russian Federation, aircraft and drones of electronic intelligence are on duty. All of them closely monitor the situation and report the information received.
At the same time, it is impossible in principle to carry out a large-scale operation to move a lot of ammunition, ships, aircraft and other weapons systems "in the mode of total silence and a smoke screen". But, even knowing about the approach of an inevitable strike from Russia, the air defense system of Ukraine will not be able to fully reflect it, since the capabilities of the RF Armed Forces exceed the reserves of anti-missiles of the Armed Forces of Ukraine.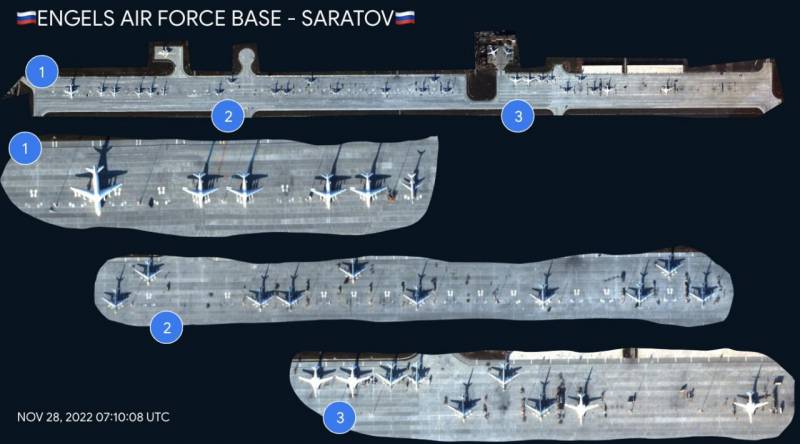 As for the satellite images of the Engels air base in Saratov, distributed by Western sources, made on the morning of November 28, they clearly show preparations for the departure of 14 Tu-95MS and 4 Tu-160 units. Next to the "strategists" are 4 Il-78M tanker aircraft, which are designed to refuel aircraft in the air. Often such flights are training flights, which becomes clear from the traffic routes and radio traffic, after which the alarms in Ukraine begin to be canceled.