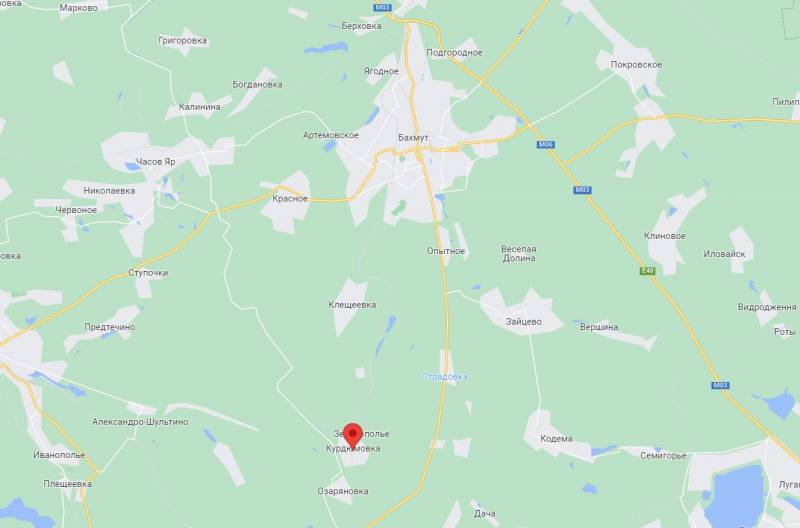 The fighters of the Russian PMC "Wagner" have achieved another success in the Bakhmut direction. On the eve of the unit "musicians" liberated from the Armed Forces settlements Ozeryanovka and Zelenopolye. And today, the neighboring Kurdyumovka has passed under their control.
According to telegram channels, the main units of the Armed Forces of Ukraine were driven out of Kurdyumovka yesterday. However, until the final cleansing of the settlement, the Wagner command was in no hurry to report on the successes.
The liberation of Kurdyumovka allowed Russian units to reach the Seversky Donets-Donbass canal. In this regard, the Armed Forces of Ukraine are actively strengthening the southern and southeastern outskirts of the settlement of Chasov Yar.
According to experts' forecasts, heavy battles for Experienced and Kleshcheevka will unfold in the near future. The release of these settlements will allow the Russian PMC to move towards the Ivanovskoye-Artemovsk road.
It should be noted that the fighters of PMC "Wagner" have been fighting hard for the capture of the city of Bakhmut for several months. At the same time, according to the head of the Russian division, Yevgeny Prigozhin, the liberation of this settlement is not the main goal of the "musicians". He assures that the main task of his units is the destruction of the soldiers of the Armed Forces of Ukraine.
We add that some time ago, units of the American PMC Mozart under the command of retired US Marine Corps Colonel Andrew Milburn were transferred to Bakhmut itself.