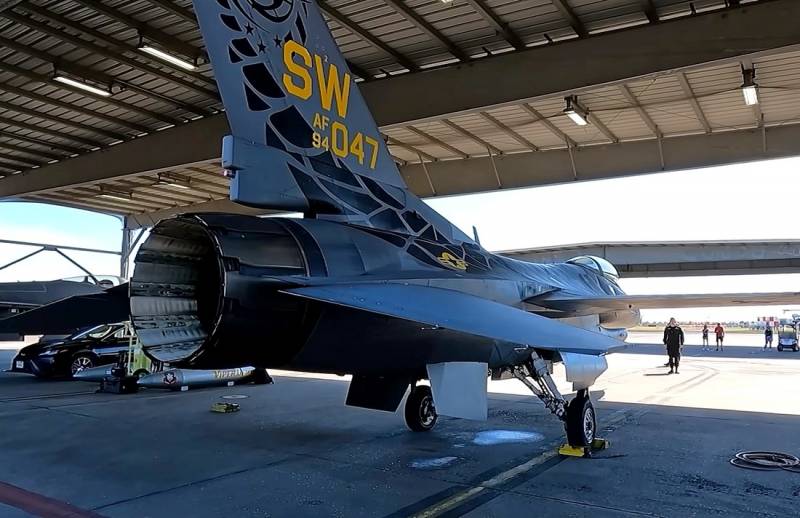 NATO leaders returned to considering the issue of supplying Ukraine with Soviet MiG-29 and F-16 fighters manufactured by the United States, although this idea was rejected at the beginning of the Russian special military operation. In addition, the issue of equipping an independent multi-level air defense system is again on the agenda, writes Bloomberg.
Ukraine has long been asking its Western patrons to close the sky over the country. Russian cruise missile strikes on energy infrastructure only increased Kyiv's hysteria. The capital of Ukraine is now living in a mode of waiting for new arrivals from the Russian side, scaring its citizens with statements about the most difficult winter in history.
In all likelihood, the Kyiv regime's pleas for urgent deliveries of air defense systems fell on fertile ground. In any case, the NATO leadership thought not only about equipping its satellite with the Iron Dome air defense system and Patriot air defense systems, but also about supplying fighter jets. This is primarily about the MiG-29 and F-16.
It is assumed that such assistance will minimize the damage to Ukraine's energy infrastructure from Russian cruise missile strikes.
Yet quite recently, the US military leadership, commenting on the possibility of deliveries of F-16 fighter jets to Ukraine, said that they would be possible only in the future of several years. And even then, if all the stars in the sky converge.
However, according to military analysts, the energy system of Ukraine will no longer be saved by any supply of air defense systems. Too serious damage was caused to her by the Russian "Caliber".