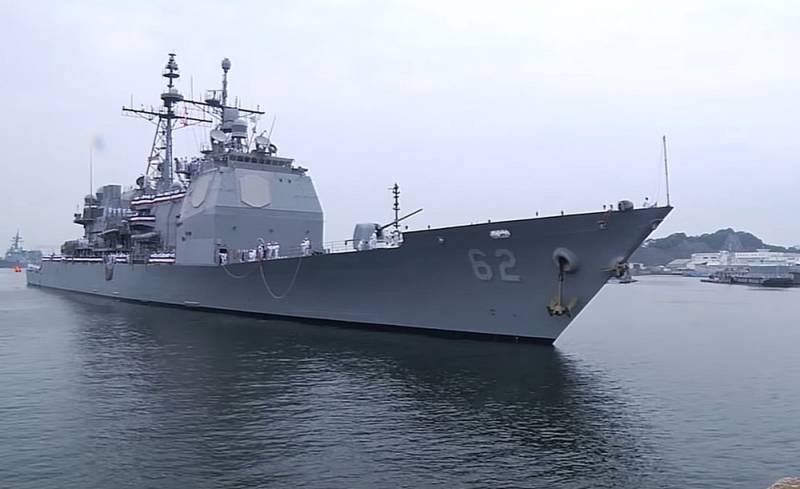 The American Ticonderoga-class missile cruiser Chancellorsville invaded the territorial waters of the PRC, but was expelled thanks to the actions of the Navy and the Celestial Air Force.
The incident took place in the South China Sea near the Spratly Islands. Tian Junli, spokesman for the Chinese People's Liberation Army Combat Command South Zone, told reporters that the actions of the US military have seriously violated China's sovereignty and security, which is another irrefutable proof of the US desire for navigational hegemony and militarization of the South China Sea.
Note that the missile cruiser Chancellorsville is part of the Fifth Carrier Strike Group, stationed in the Japanese port of Yokosuka on the island of Honshu. It is armed with Tomahawk guided missiles, anti-aircraft missiles, and rapid-fire cannons. In addition, there are two light multi-purpose helicopters on board the cruiser.
Immediately after Chinese radars detected a violation of the state border in the South China Sea, Chancellorsville was taken for escort by Chinese ships and aircraft. As a result, the cruiser had to leave the territorial waters of the Middle Kingdom.
In the United States, the violation of the state border of China by its ship is denied. According to the American side, the missile cruiser passed near the Spratly Islands in accordance with international law.
We add that China has repeatedly expressed its indignation at the provocative actions of the United States in the South China Sea. According to Beijing, the actions of the Americans can lead to an escalation of the situation in the region.