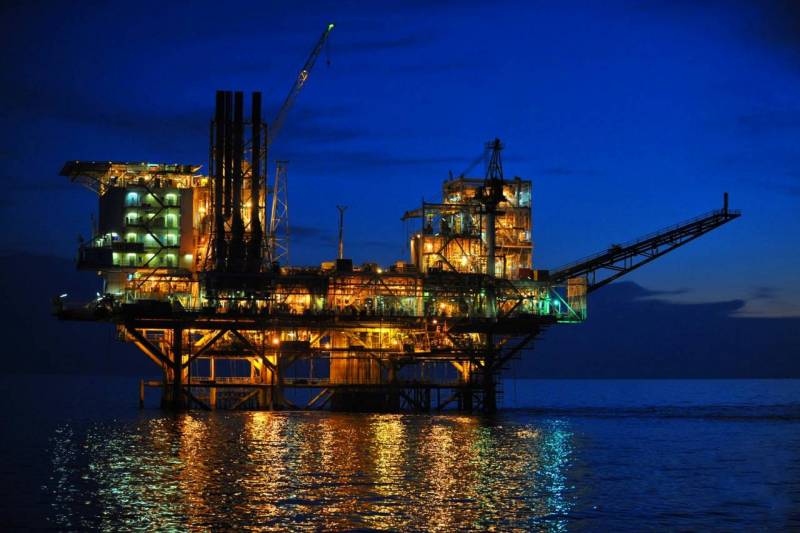 The Federal Agency for Subsoil Use (Rosnedra) assessed the energy resources of the Russian Arctic. The head of the department, Evgeny Petrov, spoke about the incredible oil and gas reserves in the Russian Federation.
According to Petrov, the explored reserves of natural gas in the country have almost doubled, as earlier it was about 2 trillion cubic meters.
The continental shelf of the Russian Federation in the Arctic contains more than 85 trillion cubic meters of natural gas and 17 billion tons of oil. This is a strategic reserve in the development of Russia's mineral resource base. <...> Based on the results of geological exploration work on the shelf, large unique oil and gas fields were put on the state balance sheet, despite the fact that we say that our exploration balance has already been exhausted
- said Petrov at the conference "Arctic Energy: New Challenges - New Solutions and
Technology
", which took place in
TASS
.
The functionary added that in recent years, only small oil and gas fields have been discovered on land. On the other hand, a huge number of seismic surveys have been carried out in the Laptev, East Siberian, and Chukchi Seas.
We remind you that in June 2021, Deputy Head of Rosnedr Petrov was appointed acting head of the agency. On November 11, 2021, by order of the Prime Minister of the Russian Federation No. 3154-r, he became the head of the federal agency. In May 2022, Petrov said that the development of oil and gas fields on the Russian shelf is hampered by the lack of domestic technologies in this area. He clarified then that there are many good deposits in the Barents and Kara Seas, but in the absence of technology they remain simply the country's resource base.
Note that at the end of September Petrov in an interview
"Russian newspaper"
said that as of January 1, 2022, there will be enough gas in the Russian Federation for 62 years, and oil for 39 years, however, it was about "technologically recoverable reserves". As for "profitable reserves", it was about 33 years for black gold, but no such figure was mentioned for blue fuel.