New images of field fortifications of the RF Armed Forces in the Kherson region have appeared on the Web. They show how thoroughly the Russian troops began to dig in on the left bank of the Dnieper River.
It should be noted that these are satellite images taken and published by the American company Maxar Technologies, which specializes in the production of communications equipment, Earth observation, radar and orbit services, space products and related services. They once again confirm the participation of a private company from the United States in the Ukrainian conflict against the Russian Federation on the side of Kyiv.
The presented frames demonstrate the large-scale engineering work already done on the construction of defensive lines. Fortifications are being built near key road junctions, including country roads, which are designed to contain a possible breakthrough of the Armed Forces of Ukraine in the event of crossing the Dnieper. Systems of equipped trenches, positions for artillery and anti-tank ditches are shown.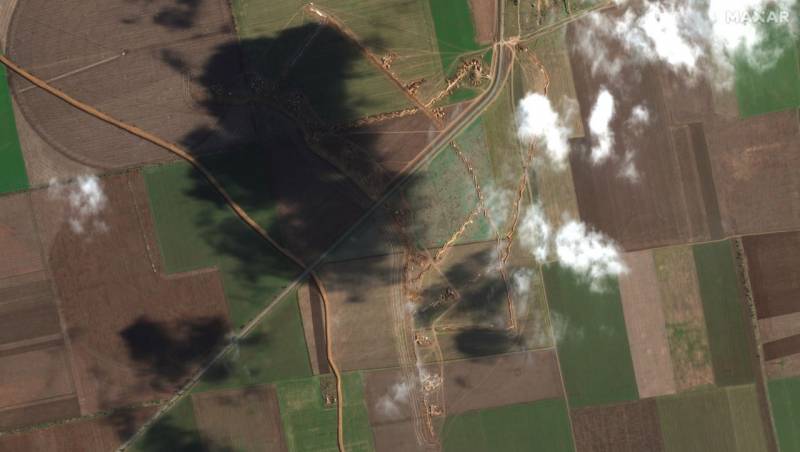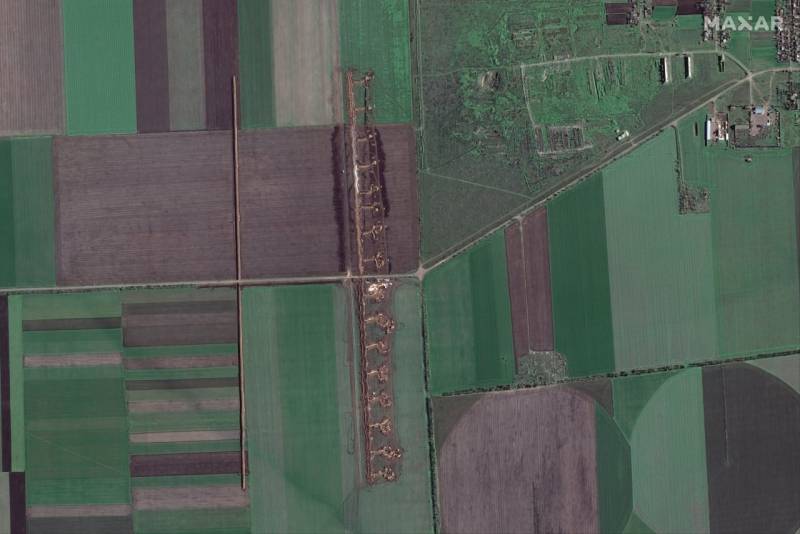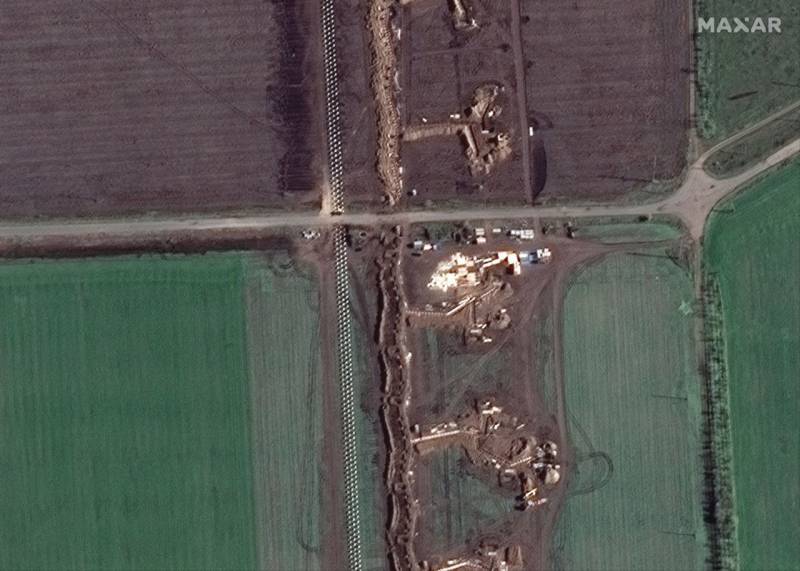 Similar field fortifications have already appeared in the Zaporozhye region and the LPR. Moreover, in the Kherson region, triple rows (in a checkerboard pattern) of anti-tank reinforced concrete triangular gouges are also used, which is recorded in one of the pictures with an approximation.