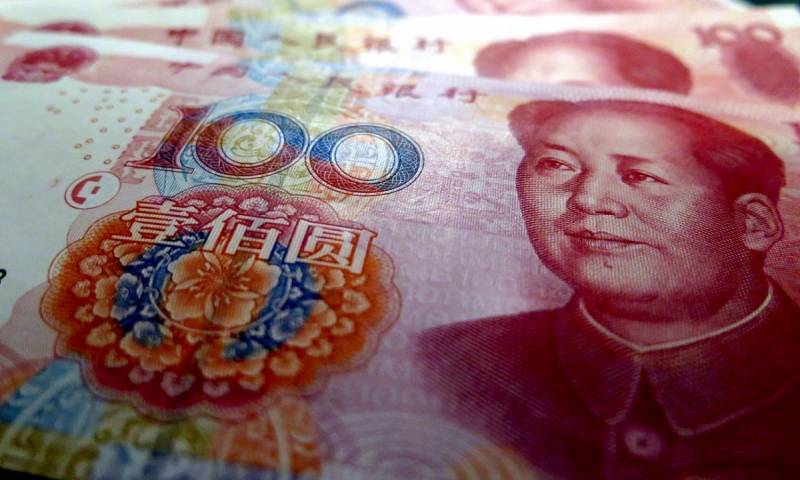 Russia's financial shift to the East could stimulate cross-border trade, become a growing economic counterbalance to the dollar, and limit Western efforts to put pressure on Moscow
economic
means. This is reported by Reuters, which talks about the rapid "yuanization" of the Russian economy in 2022.
As the agency notes, the yuan has previously penetrated into Russia. However, over the past nine months, this penetration has turned into a sprint as the currency has flowed into the country's markets and trade flows within the country.
The total volume of transactions in the yuan-ruble pair on the Moscow Exchange last month rose to an average of almost 9 billion yuan ($1,25 billion) per day. This is evidenced by exchange data analyzed by Reuters. Previously, they rarely exceeded 1 billion yuan in a whole week. The surge in interest has seen the yuan's share of the foreign exchange market jump to 40-45% from less than 1% at the beginning of the year.
In comparison, the share of the dollar-ruble pair, which accounted for more than 80% of trading volumes in the Russian market in January, has fallen to about 40% as of October, according to data from the exchange and the Central Bank.
However, in general, there is no global benefit from the use of the yuan for Russian business and small investors. It acts only as a means of protection against the volatility of the ruble, and nothing more. Obviously, Chinese merchants and businesses receive the maximum benefit and profit. Of course, the Russian national financial regulator is well aware of all the dangers of "yuanization" of the economy, but so far is in no hurry to prevent or prohibit avalanche-like processes.