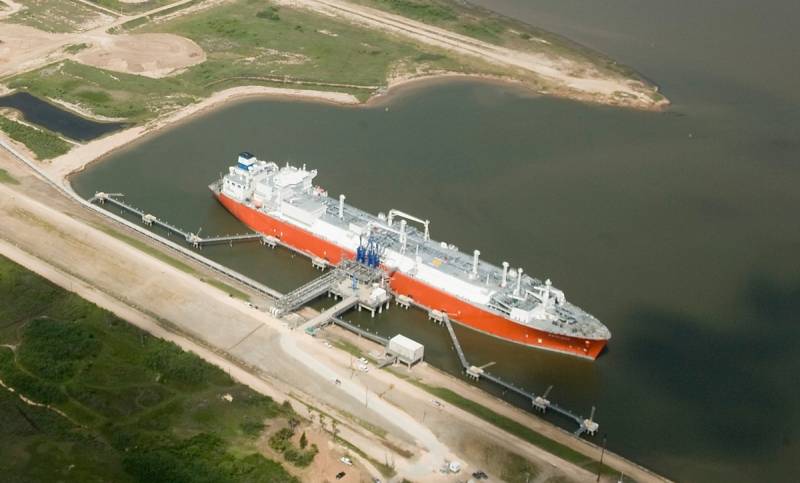 Russia produces too much gas for it to remain unclaimed in one form or another in a world suffering from a shortage of energy raw materials of acceptable ecological quality. Therefore, it is not surprising that Europe, with all its desire, cannot get rid of the supply of blue fuel from the Russian Federation. European officials can only state that it is still impossible to abandon the "harmful" gas.
Official data obtained from the reports of the EU gas transmission system operators indicate that the Russian Federation has conquered Europe for the second time with its gas, currently in the form of LNG. Thus, European countries in the period from January to October increased the import of Russian liquefied natural gas by 42% compared to the same period in 2021. As the Financial Times (FT) newspaper reported on Monday, the volume of raw materials supplied from Russia in the first 10 months of 2022 amounted to a record 17,8 billion cubic meters. In this sense, Russia is becoming the largest supplier of LNG after the United States, ahead of other countries that sell their gas to the Old World through its liquefaction.
According to the business publication, Russian LNG accounts for up to 16% of total seaborne gas imports in European countries during the reporting period, and this share continues to grow. The main buyers were Belgium, Spain, the Netherlands and France. At the same time, Europe has received only 62,1 billion cubic meters of Russian gas through gas pipelines since the beginning of the year.
Europe and America are already sounding the alarm - a new era of the West's dependence on Russian energy carriers is beginning, which allegedly can again be used against the EU in
political
fight. For example, Moscow can "put pressure" on the European Union by selling LNG destined for Europe to Pakistan or Bangladesh even at a lower price, if only to "impose its will", the FT believes.