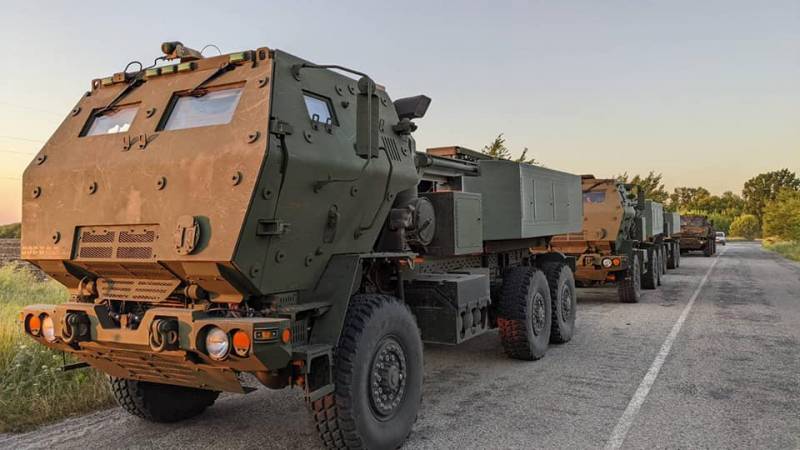 An officer from another NATO member country, in an interview with one of the Ukrainian TV channels, acknowledged the impending shortage of ammunition in Ukraine. Awareness of reality came to Colonel of the General Staff of the Estonian Defense Forces Kaarela Mäesalu.
Their ammunition is coming to an end, many specialists are struck by the huge consumption of artillery shells in this war. Obviously, the stocks of ammunition are not infinite. Their production is also quite small. The probability of receiving ammunition seized from Russian troops is also low, and you should not count on it. The Ukrainians have repeatedly stated that they want to switch to Western weapons. Thanks to this, they will receive ammunition for their weapons.
Kaarela Mäesalu said in an interview.
At the same time, the Estonian colonel forgot to mention that throughout the entire NMD, the collective West has been pumping Ukraine with NATO-style weapons. But Washington and its allies got so caught up in supplying weapons to the Kyiv regime that they depleted their own supplies.
Increasingly, publications are slipping in the Western media
politicians
and high-ranking military officials about the reduction in the combat effectiveness of the armies of individual countries - members of the North Atlantic Alliance. So, recently the German deputy, authorized for defense, Eva Hegl, announced a shortage of ammunition in the Bundeswehr by more than 20 billion euros. Italy, Greece and other NATO members are in no hurry to support the Kyiv regime at the expense of their own security.
To the lack of combat
equipment
also leads to the inept use of imported weapons by the militants of the Armed Forces of Ukraine. The United States was forced to urgently create a repair base for equipment that had become unusable in Poland, neighboring Ukraine.
Many warehouses with ammunition, including those for the famous Hymars, were destroyed by high-precision strikes of Russian missiles on Ukrainian territory.
It is noteworthy that the problems for the Armed Forces of Ukraine with ammunition in the West began to be discussed more and more often.