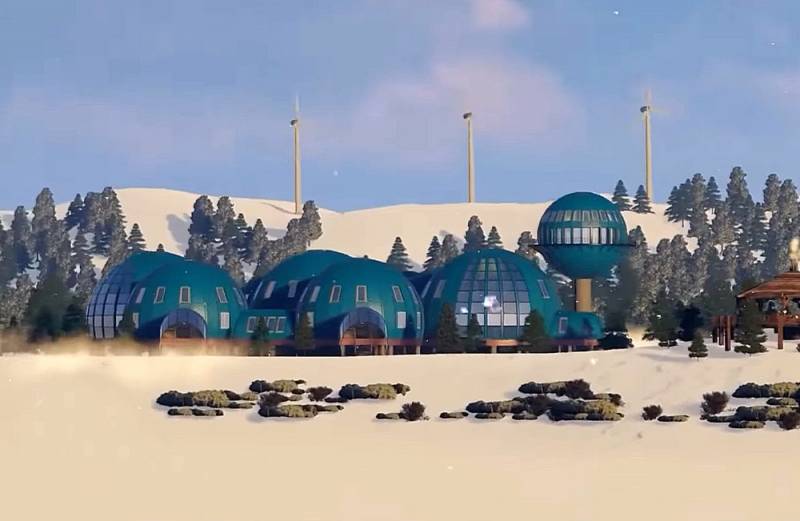 In the Yamalo-Nenets District, preparations have begun for the construction of the unique Arctic station Snezhinka, which was nicknamed the ISS on Earth.
It is reported that specialists from the Moscow Institute of Physics and Technology conducted geophysical studies of Jade Lake using underwater drones. Already next year, the construction of a unique object will begin on its shore.
The comparison of Snezhinka with the ISS is by no means accidental. First, it is being built in the interests of science and will be available to scientists from all over the world. Secondly, the station is being built in harsh climatic conditions. Finally, thirdly, Snezhinka will become a fully autonomous complex for year-round use.
Tellingly, the research station will be able to do without fossil fuels. As conceived by Russian engineers, the energy generated by windmills will be enough to provide electricity not only to the facility itself, but also to nearby villages. In addition, the station will produce hydrogen by electrolysis.
Up to 80 people can live on the territory of Snezhinka. In addition to living and working premises, guests will have access to: a library, a gym and even greenhouses where various agricultural crops will be grown.
It is worth noting that due to geopolitical tensions, the countries of the collective West now cannot afford to participate in Russian scientific projects. However, apart from the US and its partners, there is another world. In particular, the BRICS countries and some other states have already shown their interest in Snezhinka.