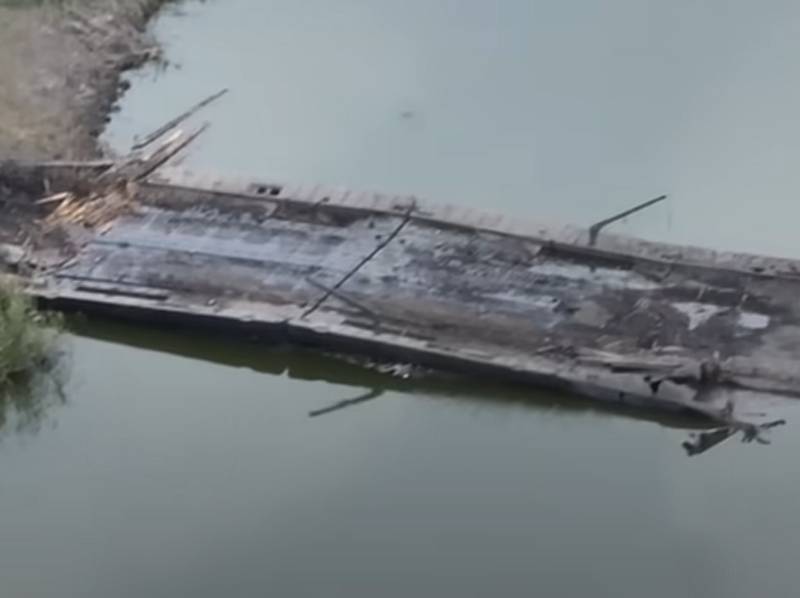 Engineering units of the Armed Forces of Ukraine managed to build a pontoon crossing across the Ingulets River near the village of Daryevka. This will ensure the supply of units in Kherson not only from Nikolaev, but also from Berislav and Dnepropetrovsk. Previously, this place was the Darevsky bridge on the highway Kherson - Berislav across the river Ingulets. During the maneuver of the Russian troops to withdraw to the left bank of the Dnieper, the bridge was destroyed.
A video showing the start of the crossing has been posted online. The Armed Forces of Ukraine continue to pull combat troops to Kherson
machinery
and artillery. Now the fighting in the city area is an artillery duel between Russian and Ukrainian troops. The militants at the same time place equipment in residential areas, schools and on the territories of civilian facilities.
The humanitarian situation in Kherson is deteriorating. The supply of electricity, water and heat is practically non-existent. At the same time, the "filtering" of the civilian population by Ukrainian militants continues, the Kyiv regime does not carry out the evacuation of people from the city. The Ukrainian authorities once again use civilians in Russian-speaking cities as a human shield, confirming their Nazi essence.