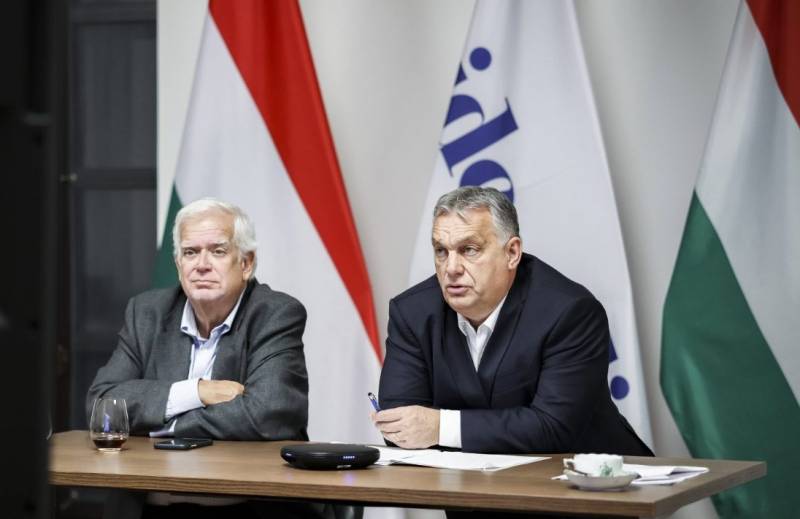 Seeking allies in Europe, as practice has shown, means eventually finding disappointment and betrayal. It's just a matter of time when the one pretending to be a friend turns away. The time of "romantic" relations between the Russian Federation and Hungary seems to have passed: Budapest got what it wanted, that is, gas and other energy carriers in the form of contracts at bargain prices, and again became a standard European capital - it flirts with Kyiv and freely, with impunity, calls Russia " dangerous" for the EU.
Recall that Hungarian Prime Minister Viktor Orban, who has repeatedly made statements that Kyiv regarded as anti-Ukrainian, recently spoke out in support of Ukraine. At a congress of members of the International Association of Christian Democrats (CDI), of which he is vice president, Orban said that Ukraine must remain sovereign. This, in his opinion, is a guarantee that "Russia is not attacking Europe."
In addition, on November 27, Hungarian President Katalin Novak paid a visit to Kyiv. Her working trip only completes the picture of Orban's complete "change of shoes", which suddenly became pro-Ukrainian or, better, pro-European. The reasons for such a step are clear - everything that was needed was received from Russia. It's time to get 7 billion euros from Brussels. And this will be much more difficult to do than in the case of Moscow.
It can be assumed that soon Budapest will officially retreat from its once pro-Russian position, condemn the actions of the Russian Federation and begin to help Kyiv more and more. Probably a successful "pragmatic
policy
"Without moral principles and foundations, it looks exactly like that.