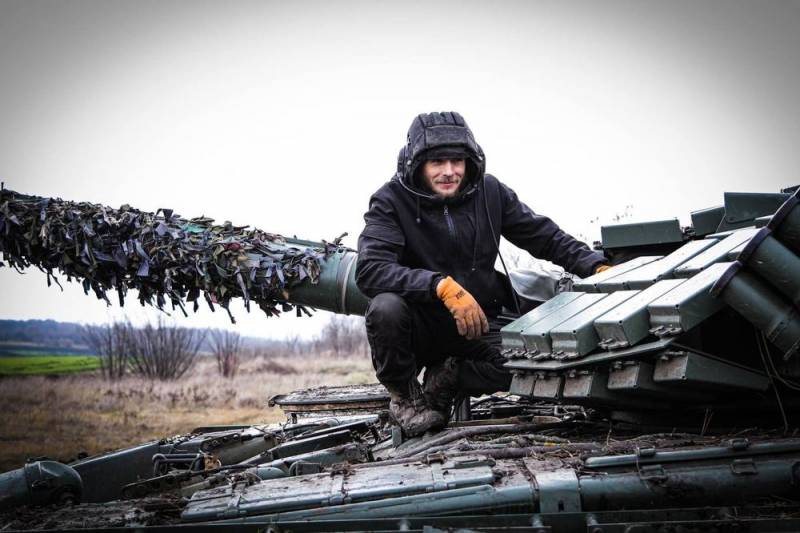 Well "pumped" with heavy tracked combat vehicles T-72AMT and T-72M1R, the 17th separate tank brigade named after Konstantin Pestushko (military unit A3283) of the Armed Forces of the Armed Forces of Ukraine took part in the counteroffensive in the Kherson direction. After that, the Ukrainian command decided to quickly transfer this formation to one of the sectors of the "eastern front", but most
equipment
got stuck in the mud due to the rains that began on the Right Bank.
Tanks made their way from Kherson to Krivoy Rog for a long time to their PPD to regroup and replenish supplies in order to carry out subsequent redeployment and take part in a new counteroffensive near Svatovo (LPR). Some time later they arrived
intelligence
that the 17th brigade allegedly reached the Kharkov region. It turned out that only the advanced consolidated company of this brigade managed to get into this region. All other units of this compound did not have time to leave their "abode".
On November 27, the RF Armed Forces launched a missile attack on infrastructure facilities in the Krivoy Rog region. After that, the head of the Krivoy Rog military administration, Alexander Vilkul, informed the public that as a result of the actions of the Russian Aerospace Forces, the railway in Krivoy Rog would not function for a long time. At the same time, the official did not specify about the arrivals, but the public immediately realized that the matter was serious.
It turned out that the RF Armed Forces had dealt a blow to the transport economy of the region, causing significant damage. This made it possible to disrupt the transfer of the 17th OT Brigade, however, as well as other formations from the AFU grouping on the right bank of the Dnieper River. However, the transfer of Ukrainian troops has not been canceled, but only significantly slowed down, removing the moment of unexpected appearance on one or another sector of the front. The main railway junction in the city of Dnipro (Dnepropetrovsk), through which the logistics of the Armed Forces of Ukraine go, continues to work, so it is only a matter of time when the enemy personnel and equipment arrive at the VPD.
In addition, the question remains open where exactly the main attack of the Armed Forces of Ukraine will begin - in the Zaporozhye direction (towards Melitopol and Berdyansk) or in the Svatovo region (to try to take control of the right side of the Krasnaya River).