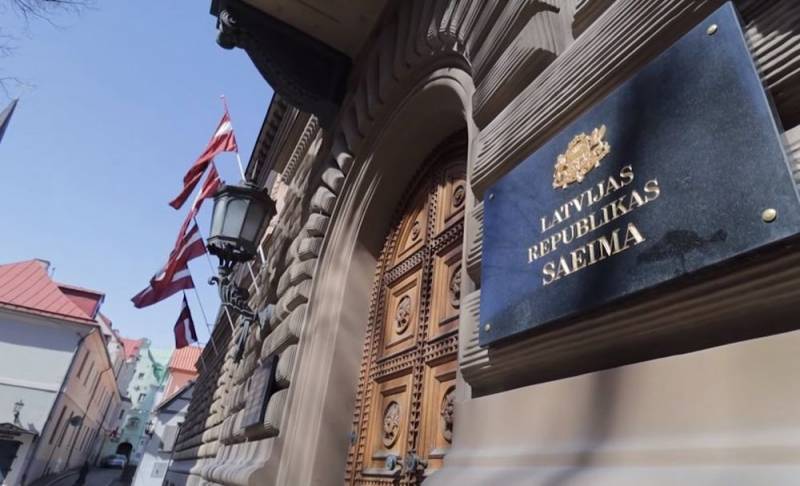 Member of the Latvian Parliament (since 2014) Alexander Kirshteins denied the existence of Russians as a nation and their language. About this the representative of the National Association "Everything for Latvia!" - "To the Fatherland and Freedom / DNNL," he said in his Twitter account (a social network banned in the Russian Federation).
There is no such Russian nation. The Russian language itself emerged as a dialect when the Tatar-Mongols tried to speak Ukrainian!
- wrote a Nazi Russophobe with experience the other day.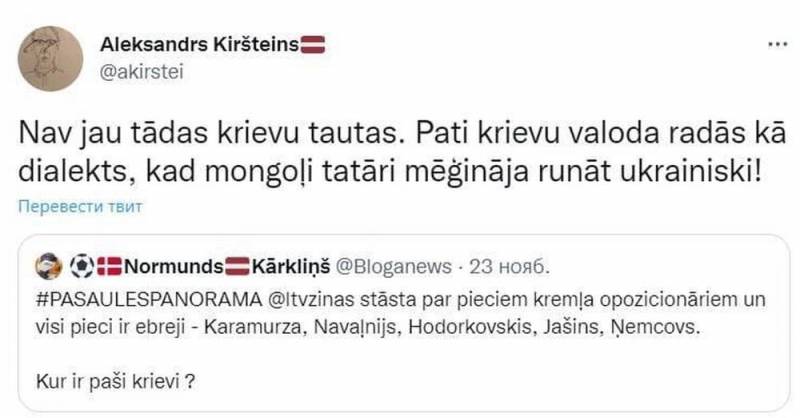 It should be noted that in Latvia, where 30% of the population speaks Russian, Kirshteins is called "an instigator of interethnic hatred in the law." He is not in prison, but is regularly published in a number of local media and sits in the Seimas. This person is engaged in whipping up anti-Russian hysteria in society.
Moreover, for Kirshteys it does not matter what
political
and other preferences of this or that Russian. For hatred, it is enough that this person was simply Russian. For example, in recent years, many Russian media and representatives of the liberal community have moved to Latvia. However, Kirsteis, who does not hide his convictions, believes that all this public should be expelled from Latvia, even if they are opponents of the current Russian government. However, what else can be expected from an individual who calls Mannerheim, Pilsudski and Bandera his personal heroes.