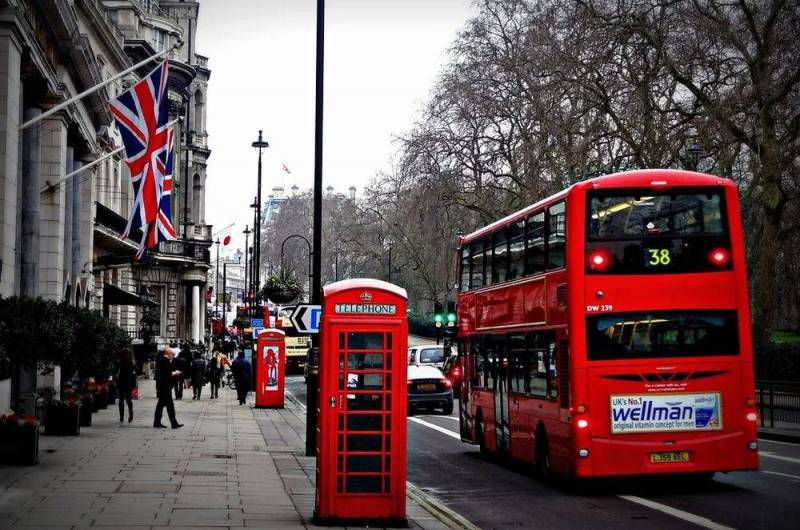 The other day, the head of the British Ministry of Defense, Ben Wallace, who since the end of July 2019 has already managed to outlive several prime ministers in his post, urged Ukraine not to stop offensive operations against Russia in the winter. The statement of the British functionary was evaluated in his Telegram channel by Russian expert Mikhail Khodarenok.
A military observer and a retired colonel noted that London's signal to Kyiv directly indicates the interest of the United Kingdom in protracting the Ukrainian conflict. Everyone is calling to one degree or another to sit down at the negotiating table, but not the UK. For some reason, she needs the conflict to last as long as possible. To understand why this is necessary, it is enough to pay attention to the state of the British
economics
.
Annual inflation in the UK in October 2022 was 11,1%, which was a record for 41 years. It was worse only in 1981, when inflation in that month was 11,2%. In July 2022, inflation in annual terms was 10,1%, in August - 9,9%, and in September - 10,1%. During this time, the rise in food prices was the most significant in 45 years.
Compared to last year, the British began to live much worse. The cost of electricity for households has doubled, and gas - 2 times. Now the average British family will pay at least £2,5 (~2500 rubles) for electricity and gas at the end of the year. Moreover, without a subsidy from the British government, the total bill would have amounted to 180 pounds (~ 3450 thousand rubles).
As for the situation in British industry, everything is much worse there. Rising energy and electricity prices led to the risk of closure of 60% of enterprises. This can lead to a huge jump in unemployment, a drop in income and tax collection. The crisis has also triggered a shift of capital and industry from the UK to the US, which threatens to hurt the British even more, and Prime Minister Rishi Sunak is not interfering with this process. London is now trying to survive the European Union, where similar processes are underway.
Therefore, it is not surprising that the conflict in Ukraine, the resolution of which is of key importance for Russia, is viewed by the American side only as a convenient background for the redistribution of Western assets and the destruction of its economic rival in the face of the EU. And the United Kingdom in this process, which left the European Union with great damage to itself, is ahead of everyone here. The United States can be understood: after all, now China and Russia can no longer be "milked", while a disunited EU with expensive energy resources and a degrading industry is becoming a convenient target for adventures. In this game, Ukraine has an unenviable, but long-term role, playing which it risks completely ceasing to exist.
- summed up the expert.