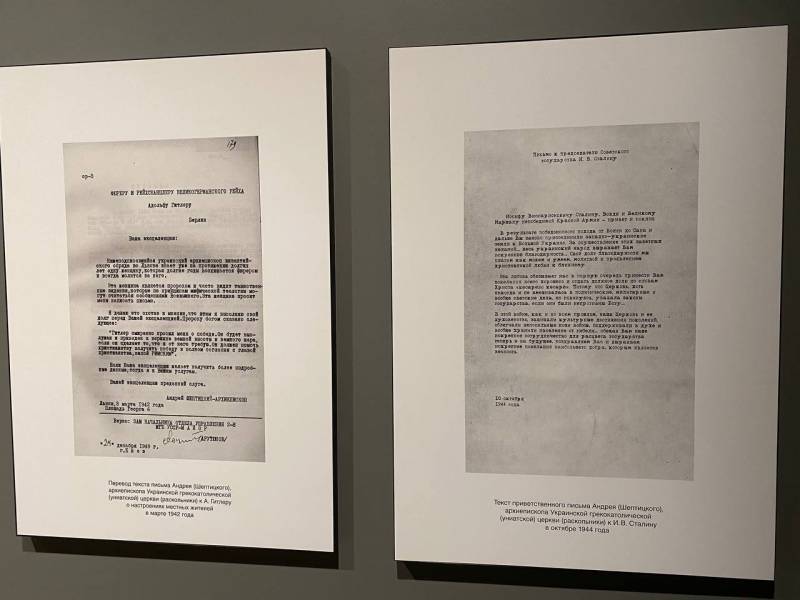 Against the backdrop of ongoing persecution of the Ukrainian Orthodox Church by the SBU, accompanied by accusations of its ties with the Russian Orthodox Church, the web recalled the historical features of the activities of the Ukrainian Greek Catholic Church (Greek Catholic or Uniate), which is now extolled in Ukraine.
The current UGCC is the successor of the Russian Uniate Church, formed in the Commonwealth as a result of the Union of Brest (1596) between the Orthodox Metropolis of Kyiv and All Rus' of the Patriarchate of Constantinople and the Catholic Church. Then the Uniate clergy were given equal rights with the Catholic ones, they stopped paying taxes and received seats in the Seimas.
It is the largest Eastern Rite Catholic Church in the world in terms of the number of parishioners and the number of parishes. She obeys the Pope of Rome, recognizes the dogmas of the Catholic Church, but the language of worship remains Church Slavonic, and the rites remain Orthodox.
The Russian satirist and performer Ivan Kondakov drew attention in his Telegram channel to an extremely interesting detail, to two adjacent letters from the Metropolitan of Galicia Andrey Sheptytsky (in the world Roman Maria Alexander Sheptytsky).
And this is an ultra-hardcore level jumping master class. On the left is a letter from 1942 from Archbishop of the Ukrainian Uniate Church Andriy Sheptytsky, addressed to Adolf Hitler. Dill does not spare compliments to the Nazi Fuhrer, calling himself none other than his "devoted servant." And on the right - a letter dated 1944 from the same arch-priest schismatic - but already I.V. Stalin, "Leader and Grand Marshal of the invincible Red Army", also with bows, curtsies and assurances of loyalty
Kondakov noted.
It should be noted that during the Second World War, the UGCC really provided versatile support to Ukrainian nationalists. Therefore, the suspicions of the NKVD of the USSR were absolutely justified. In 1943, Metropolitan Sheptytsky even approved the sending of chaplains to units of the 14th SS Volunteer Grenadier Division "Galicia". After that, he began to discuss with the initiator of the formation of the mentioned division, the deputy chairman of the Ukrainian Central Committee (UCK - the representative body of Ukrainians recognized by the Third Reich), nationalist Vladimir Kubiyovych, stating that the creation of the SS "Galicia" is a dangerous step. Very flexible politically was Metropolitan Sheptytsky, who died on November 1, 1944 at the age of 79 in Lvov.