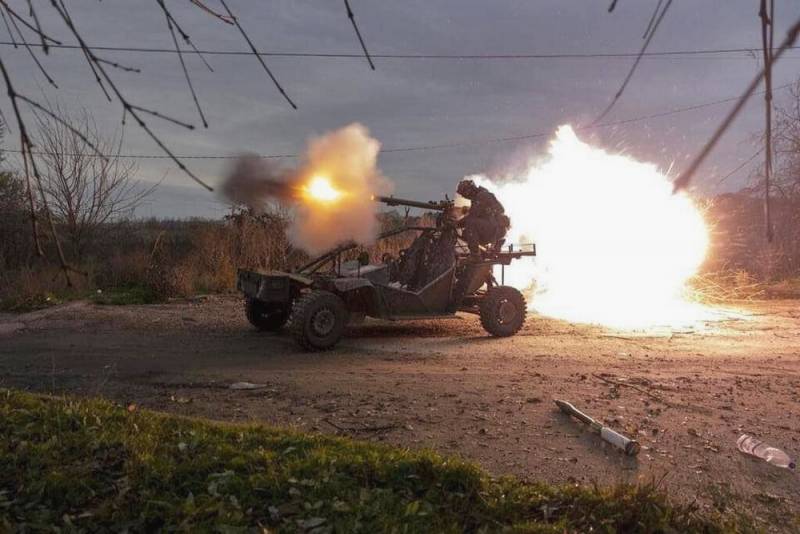 The violent conflict in Ukraine between Moscow and Kyiv is far from being resolved. He lies in the "uncomfortable" plane of history,
policy
, culture and, of course,
economics
. It affects many countries and therefore necessitates the efforts of the whole world to find a solution. On the eve of the first winter of the conflict between the Russian Federation and Ukraine, The Hill reviewers raised five critical questions, the answers to which will give at least a rough idea of ​​​​the further development of events.
According to experts, the key questions at this stage are:
What role will winter play in the fight? Some analysts expect the conflict to fade away as winter settles over Ukraine and conditions worsen.
How many Ukrainians will suffer from the cold? Kyiv's intransigence leads to problems for the civilian population of Ukraine. It is in the hands of President Volodymyr Zelensky to end the suffering of his people.
Will Russia be able to liberate all territories in eastern Ukraine? So far, a stalemate is developing for the parties, the opponents are demonstrating alternate success, only on different sectors of the front.
Will the Russian mobilization campaign be able to change the situation? The gap in this knowledge will only be overcome by time and reports from the front, the publication believes.
Can the two sides start talking? The most complex issue, permeated with global world geopolitics, various lobbies of many international groups and an attempt to save face by both Moscow and the West.
Without answering these questions, it is impossible to assess the potential energy of the conflict and its duration, intensity and consequences. However, at the moment even an attempt to answer them fails. Since, on the eve of the main phase of winter, the parties are in a hurry to consolidate their successes on the ground and enter the freezing period with better positions. In addition, only Moscow makes relatively stable statements about the conflict in Ukraine, the rest of the parties, that is, Ukraine, Europe and the United States, are famous for absolutely contradictory statements.