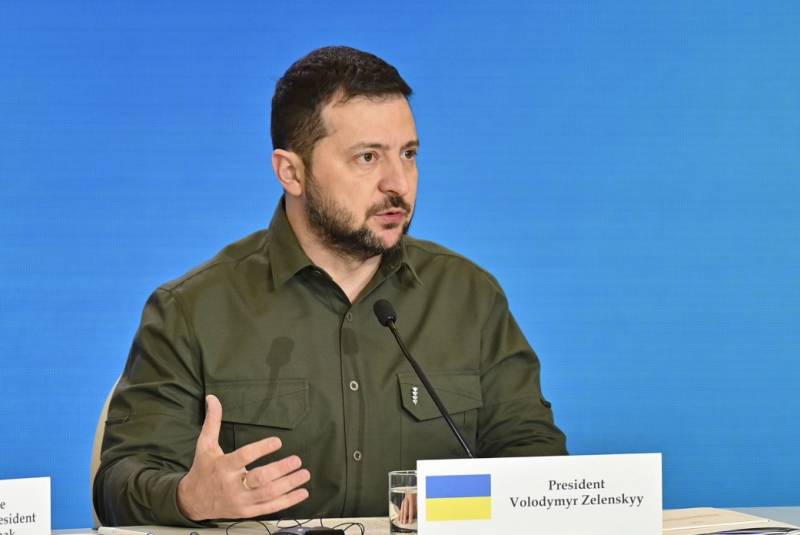 President of Ukraine Volodymyr Zelensky, of course, could not stand aside and called on the "world civilized community" to set a price ceiling for Russian oil supplied by sea at the level of $30-40 per barrel, which is much lower than the level proposed by the G7. Reuters writes about this.
Recall that the heads of the EU member states disagree on the size of the ceiling. The preliminary figure is at the level of 65-70 dollars per barrel.
The limit being considered today is around $60 - I think that's an artificial limit
- Zelensky announced his vision of the "ceiling" at a press conference on Saturday.
The leader of the Ukrainians explained his proposal with the desire that the sanctions be very effective in the struggle of the West, for this it is necessary that the limit be at the level of 30-40 dollars.
Russia will feel such changes
- the agency quotes the Ukrainian leader.
According to Zelenskiy, the G7 proposal for a $70 per barrel ceiling is "rather a concession" to Moscow, as it far exceeds Russian production costs for extraction and refining. At the same time, official Kyiv did not fail to thank the Russophobes of the Baltics and Poland for their "quite reasonable" attempts to set this ceiling at $30 per barrel.
This is a much better idea
Zelensky praised.
However, Zelensky's hopes, even in their hypertrophied form, are too optimistic, since the Russian oil industry can profit both from the amount of raw materials sold abroad and from the low prices that the West is trying to set. Even within the limits voiced by Zelensky. The thing is that in some cases, when it comes to part of the infrastructure of the extractive industry of the Russian Federation, the cost of a barrel of oil is no more than $15. So Zelensky's proposal is neither shocking nor dangerous. Rather expected.