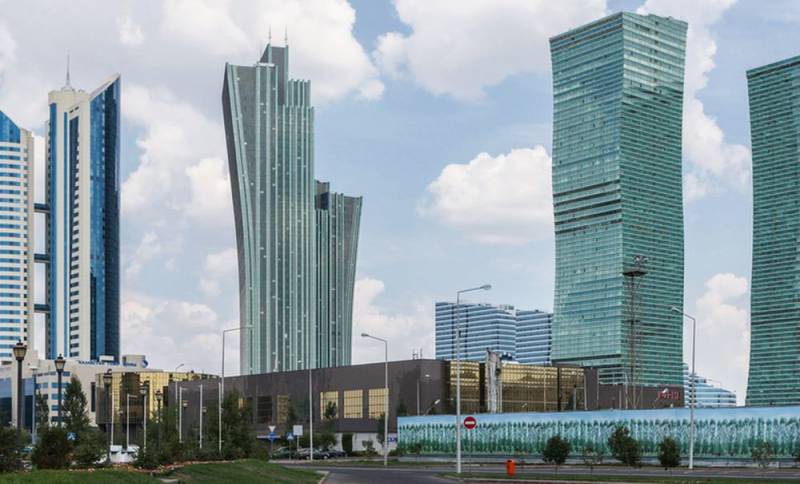 Kazakhstan is restless again. On November 26, mass protests broke out in the capital of the republic, the city of Astana. They began after the announcement of the results of the recent presidential elections, the winner of which was the incumbent President Kassym-Jomart Tokayev.
Local information resources reported about the rallies and marches. They also reported that colossal police forces had been pulled into the city, clashes with law enforcement officers were taking place and protesters were being detained. Eyewitnesses actively posted videos from the scene in public.
After that, information appeared on the Web that in Astana they began to jam mobile communications and turned off the Internet. Some time later, the State
technical
service of Kazakhstan explained the communication problems.
Internet failures in the capital of Kazakhstan occurred due to an accident on power supply equipment
- said in the communiqué of the department.
Beeline Kazakhstan signaled to subscribers that there were restrictions on the use of the Internet in Astana.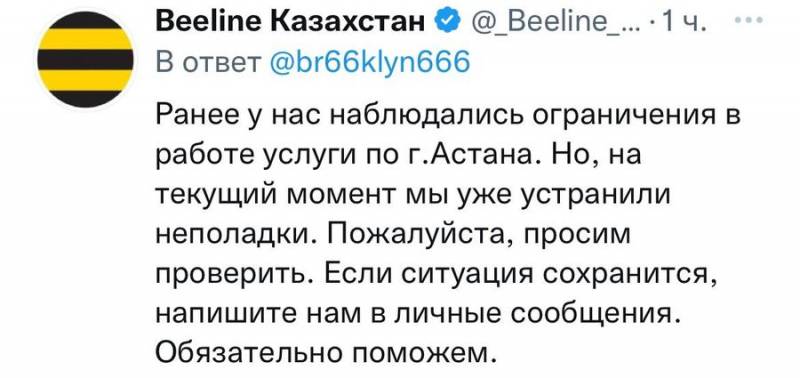 We remind you that in January of this year, Kazakhstan has already experienced an outbreak of protests. Then it was possible to quickly pay off it due to the introduction of CSTO units, which occupied important facilities and made it possible for the released local security forces to act. There is no doubt that this time, too, the hypocritical West is behind the events, which will repeat this as many times as necessary.