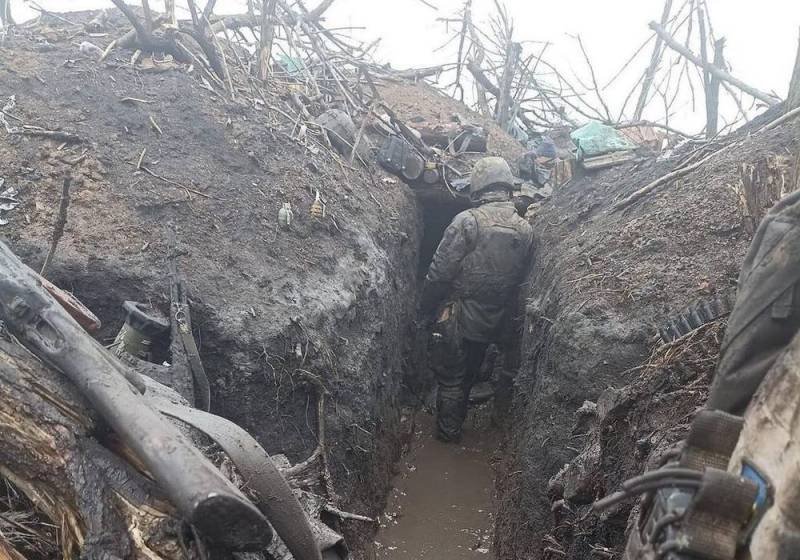 It is no secret that heavy rains, snowfall, sudden changes in temperature, frost, ice, slush and mud have a negative impact on the conduct of hostilities, especially offensive ones. Footage from Ukrainian servicemen appeared on the Web, showing the conditions in which they are in defensive positions.
The video shows unequipped trenches of the Armed Forces of Ukraine near Bakhmut (Atyomovsk), which do not even resemble engineering (fortification) structures. This is just a system of unfortified trenches dug in the ground, filled with water and mud, in which the Ukrainian military stay. Probably, the Commander-in-Chief of the Armed Forces of Ukraine Valery Zaluzhny personally had to come and make sure that the earth in the trenches did not crumble and "did not float", and at least pallets were installed to move along them, not to mention drainage.
These trenches were not dug yesterday or even a month ago. It can be seen that the "communications" are really pretty "shaken" by the artillery of the Russian forces. However, there is not even a hint that at some time there was at least some protection against the slipping of wet earth.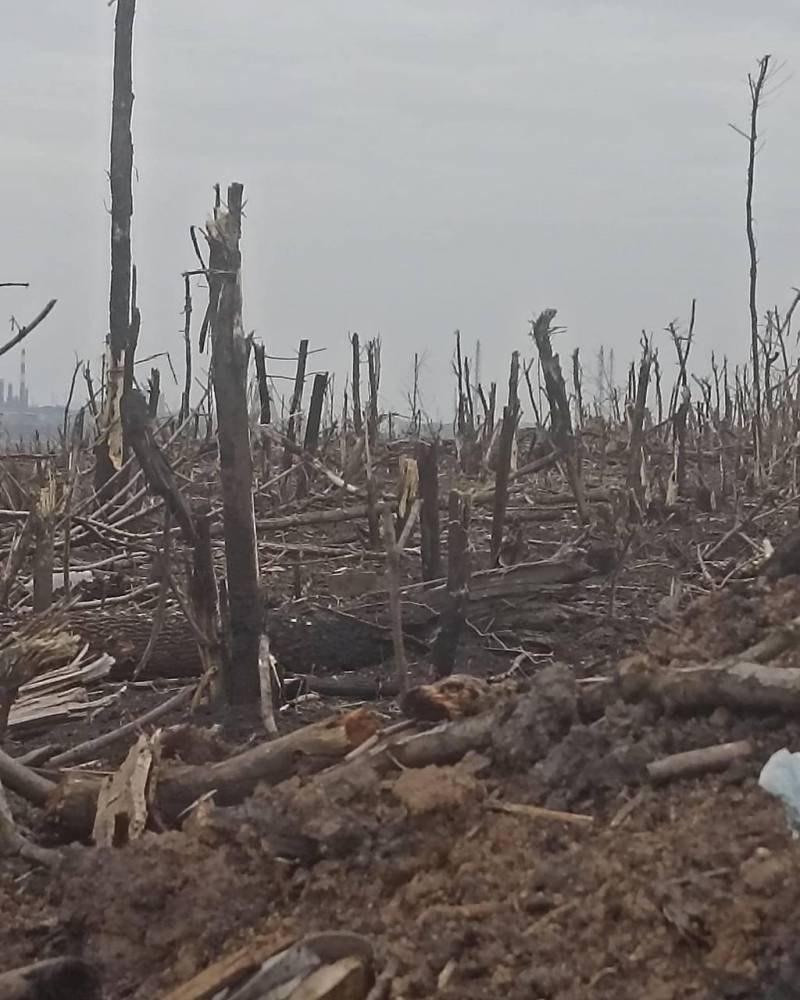 Moreover, until relatively recently, in the immediate vicinity of the trenches there was a wooded area, which was not only possible, but necessary to be used for strengthening after excavation. Now military personnel whine about sitting, sleeping, eating, resting and serving in the mud.