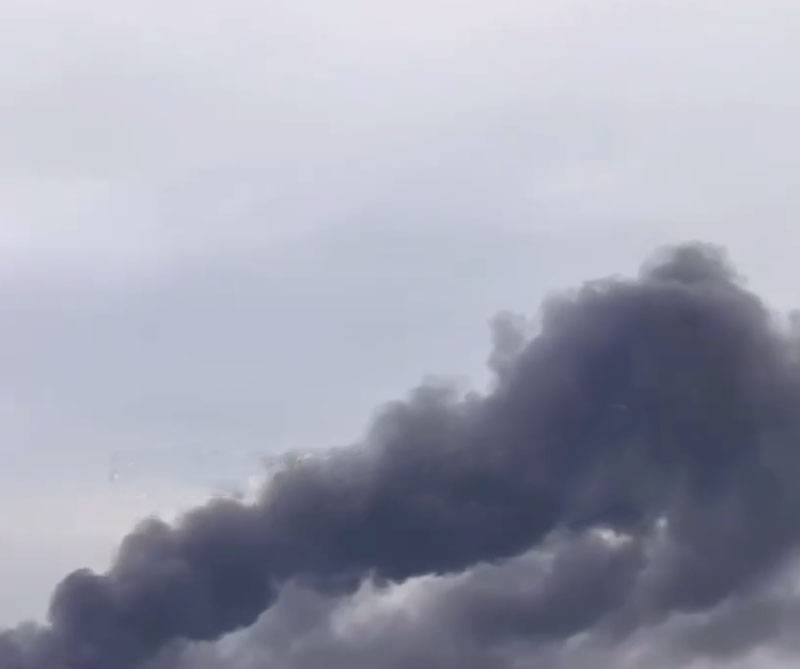 In the morning of November 26, Ukrainian information resources and functionaries reported that Russian troops once again attacked targets in Ukraine. This time, the Dnipropetrovsk region was subjected to rocket fire (attack), through which the logistics of Ukrainian troops in the Donbass is being carried out.
The publications indicate that two arrivals were recorded in the Dnieper (former Dnepropetrovsk), after which fires broke out. Mayor of the city Boris Filatov wrote in his Telegram channel that, according to preliminary data, city communications and infrastructure were not affected.
There is an automatic shutdown of several transformer substations (transformer substations - installations for increasing or decreasing voltage in the mains - ed.). We are waiting for the details of the shelling and information about the victims from the VA. The emergency services are already on the scene.
- Filatov told the public.
The leadership of the region urged citizens to stay in shelters. But eyewitnesses have already published their videos from the mentioned area. The footage shows smoke and the sound of an explosion.
We remind you that since October 10, the RF Armed Forces have been regularly firing on objects in the energy sector of Ukraine in order to deprive the enemy of the opportunity to supply units of the Armed Forces of Ukraine at the front.