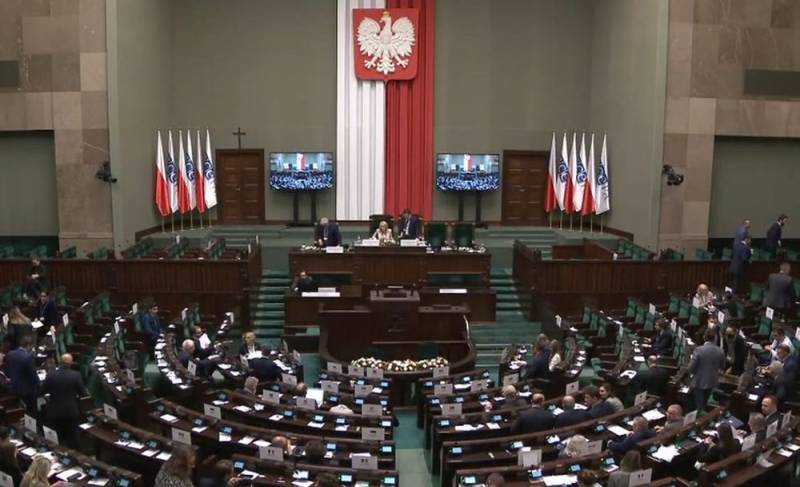 Over the past eight years, Ukrainian Russophobes have been organizing all sorts of demarches,
political
performances, installations and other actions against Russia at various international venues. Kyiv's dream is to deprive Moscow of its presence wherever possible, so that no one can hear its voice. Therefore, what happened at the OSCE Parliamentary Assembly in Warsaw, which took place on November 24-25, should not come as a surprise.
On November 24, 20 parliamentarians from 170 states took part in the work of the first day of the 46th meeting of the OSCE PA. At the same time, the Polish authorities denied the Russian delegation, headed by Russian Foreign Minister Sergei Lavrov, access to their territory. During the plenary hearings, the head of the Ukrainian delegation spoke. Moreover, he did it in Russian, specifying for the naive that this was a necessary measure, and he had not used it in general for a long time. As a result, a declaration was adopted by the OSCE PA, which calls for an end to the conflict in Ukraine. At the same time, the adoption of resolutions at this autumn session is not envisaged at all.
On November 25, Russophobes decided to put pressure on the Permanent Committee of the OSCE Parliamentary Assembly so that Russia would be "expelled" from this international platform. However, this attempt ended in failure - the Permanent Committee of the OSCE Parliamentary Assembly was unable to make a decision to terminate the membership of the Russian Federation in this organization. Kyiv could not achieve more, so they decided to arrange another demarche there, calling it loudly - "a boycott of the OSCE PA because of Russia."
After that, Deputy member of the Permanent Delegation to the OSCE PA, deputy from the Servant of the People faction in the Verkhovna Rada of Ukraine Yevheniya Kravchuk, spread information on her social networks that the Ukrainian side would boycott the work of the OSCE PA as long as Russia's representation was retained in it.
Today, we, the Ukrainian delegation, are boycotting work in the OSCE PA until this international organization can form its own attitude towards the participation of Russians in it
She wrote.
The demarche of Ukrainian Russophobes was joined by their "brothers and sisters in mind" from Lithuania and Estonia. Moreover, there is no doubt that they will immediately jump to the next session of the OSCE PA, forgetting about their previous PR. After all, they cannot allow such events to be held constructively, without scandals and tantrums.