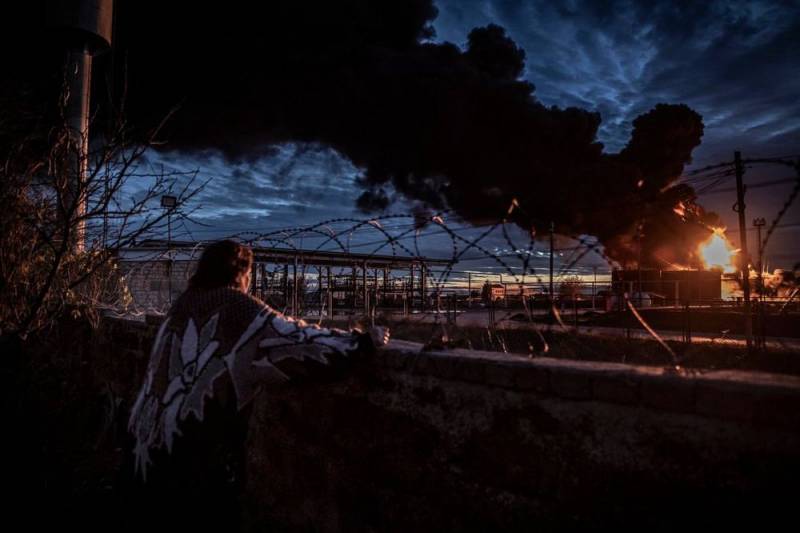 Starting from October 10, the RF Armed Forces, in a process that has been ongoing since February 24, began to carry out a massive fire impact on critical infrastructure facilities of the Kyiv regime. Ukrainian President Volodymyr Zelensky posted a video of Russian missile strikes.
The video shows flying ammunition and their arrival at industrial enterprises and power facilities on Ukrainian territory. There is a second month when the population of Ukraine feels problems with the availability of electricity, communications, water supply and heating.
In addition, in his traditional evening video message on November 25, Zelensky said that in the two days since the last large-scale strike by the Russians, Ukrainian power engineers have managed to halve the number of people whose electricity is cut off to stabilize the country's energy system.
The key challenge today, like others this week, is energy. For this evening, blackouts continue in most regions and in Kyiv. In total, more than six million subscribers. Please continue to use electricity carefully in all regions. If you don't have a shutdown, it doesn't mean the issue has already been resolved.
- said Zelensky.
He added that the most serious problems are noted in the capital of Ukraine (600 Kyivans were left without electricity for 30 hours), as well as in Kyiv, Odessa, Vinnitsa and Dnepropetrovsk regions. "Indestructibility points" have been deployed throughout the country, but there are many complaints about the city authorities, who need to improve their condition. At the same time, the head of the European Commission, Ursula von den Leyen, agreed to allocate 500 million euros in aid by the end of the year.