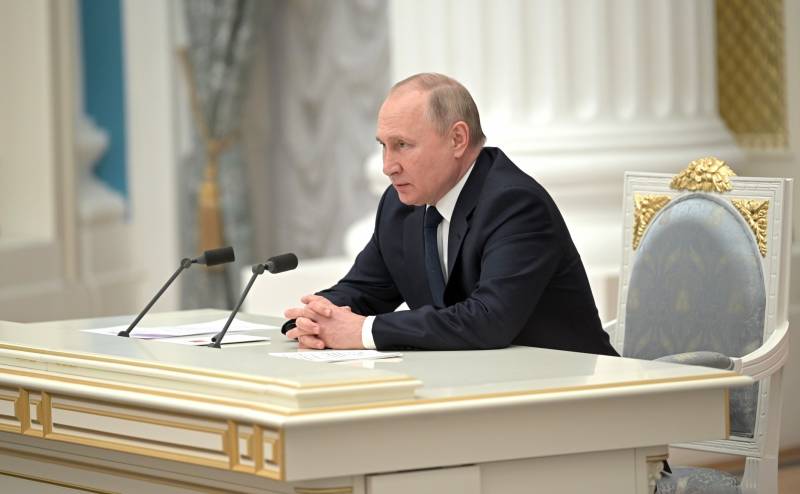 The experience of countering the weapons systems of Western countries, gained during the ongoing special operation of the RF Armed Forces in Ukraine, should be used with maximum benefit to improve Russian weapons. On November 25, Russian President Vladimir Putin made such an appeal during his speech at the celebration on the occasion of the 15th anniversary of the state corporation Rostec in Moscow.
According to the Russian leader, the implementation of the SVO makes it possible to improve the efficiency and various characteristics of the weapons of the Russian military-industrial complex, and this should definitely be used. He pointed out that therefore, close cooperation between the state corporation, its enterprises, design bureaus and research centers with the Russian Ministry of Defense is extremely important. The President drew attention to the need to increase production and deliveries of the entire range of products in demand by the RF Armed Forces.
The head of state also noted the importance of encouraging internal competition, which, in his opinion, will make it possible to create even better and more reliable weapons. He asked the heads of enterprises to implement additional measures to motivate (bonus) employees and social protection of their families.
We remind you that Dmitry Medvedev, Deputy Chairman of the Security Council of Russia, recently visited JSC GNPP Region in the Moscow region, where
got acquainted
with a range of products.