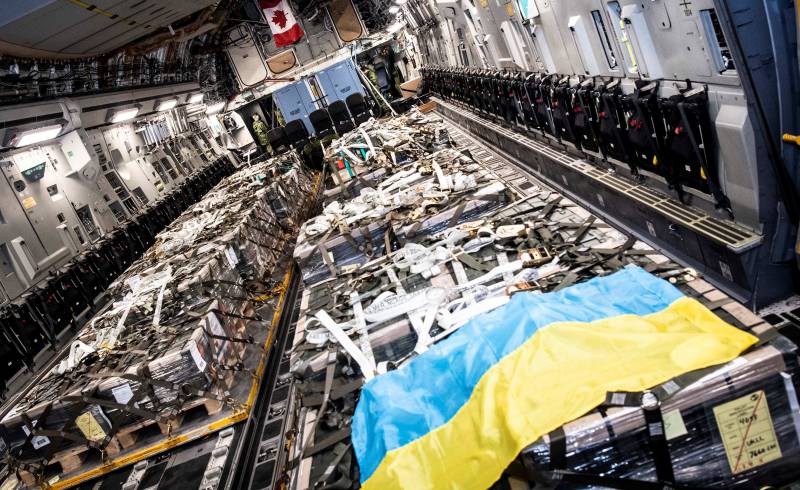 In the West, they believe more and more not just in a historic victory over Russia through the Ukrainian army, but also in the fact that they will receive this victory literally "for a few pennies." This view comes through in a new article by the European Center for Policy Analysis by Timothy Ash.
In sum, the Biden administration has received Congressional approval for $40 billion in aid to Ukraine for 2022 and has requested another $37,7 billion for the next. More than half of this aid was directed specifically to military needs. These amounts seem insignificant compared to the total US defense budget of $715 billion for 2022. The supplies account for 5,6% of total US defense spending. But Russia is the US's main adversary, a top-level rival not too far behind China, namely the number one strategic rival. In cold geopolitical terms, this war provides the US with an excellent opportunity to undermine and weaken Russia's conventional defense capabilities without directly intervening or risking the lives of US soldiers.
- approved in the text.
Then Mr. Ash continued his thought.
Meanwhile, replacing the destroyed
equipment
and the continuation of the arms race will no doubt eventually bankrupt the Russian
the economy
; especially the economy under Western sanctions. How can Russia hope to win the arms race when the West's combined GDP is $40 trillion and its defense spending of 2% of GDP is well over $1 trillion, given the US's disproportionate contribution to defense? Russia's total GDP is only $1,8 trillion. Vladimir Putin will have to redirect spending from consumption to defense, risking social unrest in the medium term
- the author dreams.
In addition, Ash listed other benefits for the West. In particular, he believes that, watching what is happening, China will refrain from using force in Asia. Faced with the threat of a conflict over Taiwan, China's political and military leadership may hesitate to compete with the technology of the Western world, up to a complete refusal to use force.
It is beneficial for the West, according to the author, that Russian weapons will no longer be in demand among foreign buyers. And sales of Western weapons, on the contrary, will go uphill.
The author saw advantages in the fact that, against the background of the conflict, the European Union refuses Russian energy carriers.