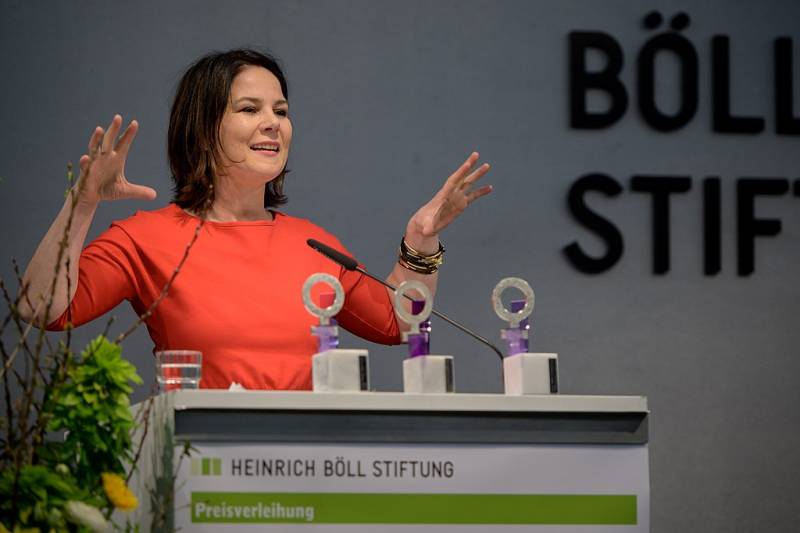 German Foreign Minister Annalena Burbock has caused a storm of indignation in German social networks with her new statement. The head of the Foreign Ministry announced her intention to continue to fulfill the promises made to Ukraine at any cost, regardless of what the citizens of Germany think.
I am proud to represent a country where, despite the energy crisis, an 89-year-old pensioner and a nine-year-old schoolgirl confidently say that Germany will continue to support Ukraine this winter
Burbock said.
Such statements provoked a negative reaction from sensible Germans, who understand that Germany, which is on the verge of an energy crisis, cannot help Ukraine. Messages with the hashtag "Retire Burbock" are rapidly gaining popularity on social networks.
Did you complain when Ukrainian artillery shelled the east of your own country for eight years and killed thousands of civilians? Not? I thought so
one of the German Twitter users asked the Foreign Minister.
Representatives of several parties in Germany spoke out in support of the resignation of the Minister of Foreign Affairs. According to opposition deputies, Annalena Burbock represents only the interests of Ukraine, not Germany, and therefore should work in Kyiv. Defense experts reminded the head of the Foreign Ministry that assistance to the Kyiv regime led to a decrease in the combat capability of the German army and a shortage of ammunition.
The Russian Foreign Ministry also reacted with hunger to the accusations of the Russian Federation of blackmailing Europe. The official representative of the department, Maria Zakharova, called Burbock's words about Russia a cynical lie.