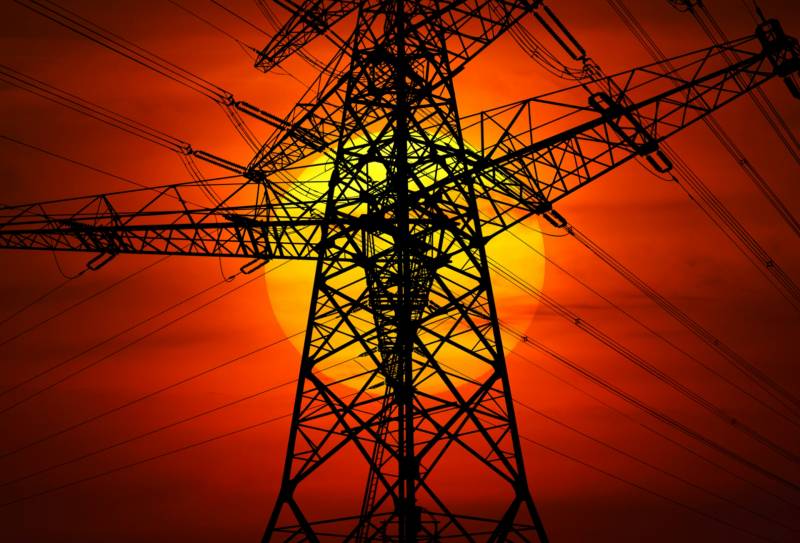 Forbes published material on its pages about the possible development of the situation in Ukraine in connection with the strikes of Russian units on the energy infrastructure of this country.
The American edition cites three blackout scenarios in Ukraine. According to the first, the left-bank part of the country will be de-energized. This will happen as a result of rocket attacks on transit substations that supply electricity to settlements east of the Dnieper.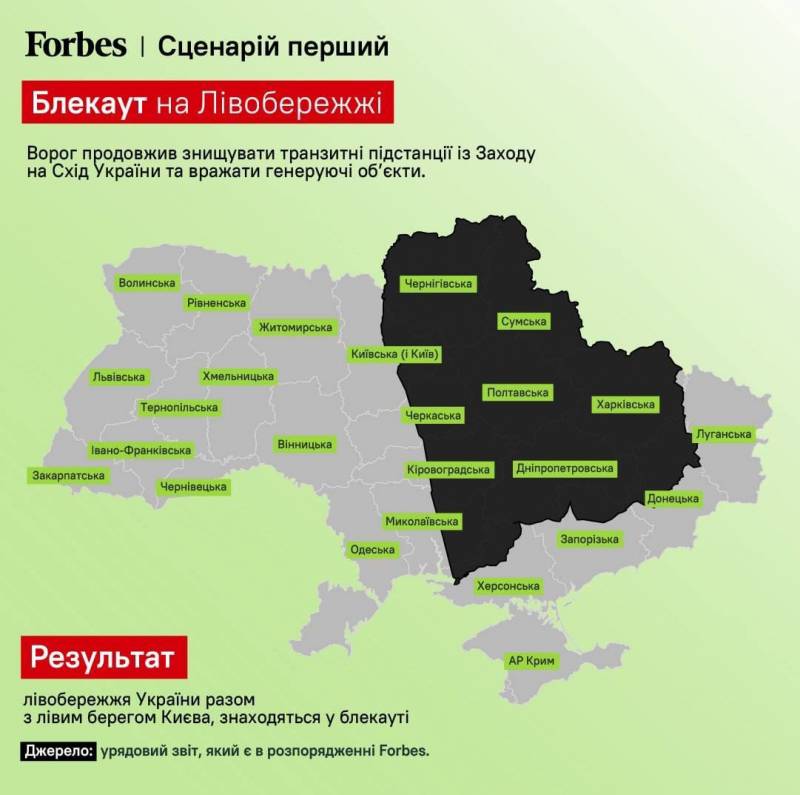 The second scenario provides for a power outage throughout Ukraine - this will happen after simultaneous massive attacks by the RF Armed Forces on energy facilities in different regions of the country.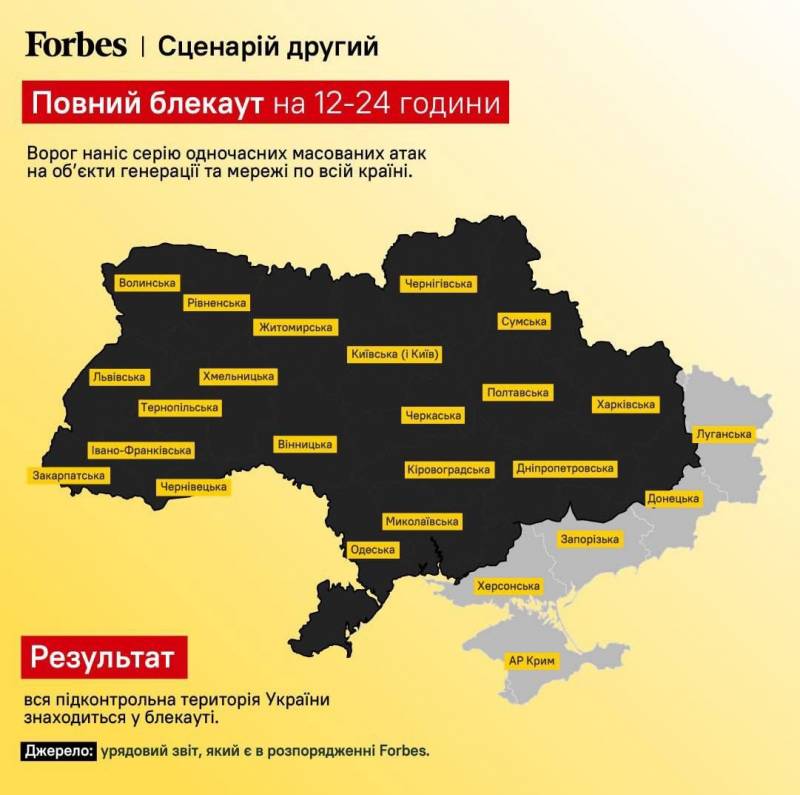 Along with this, a blackout can occur throughout Ukraine for up to seven days. This will be the result of missile strikes on the open switchgears of local nuclear power plants, as well as on substations that connect the Ukrainian energy system with the European one.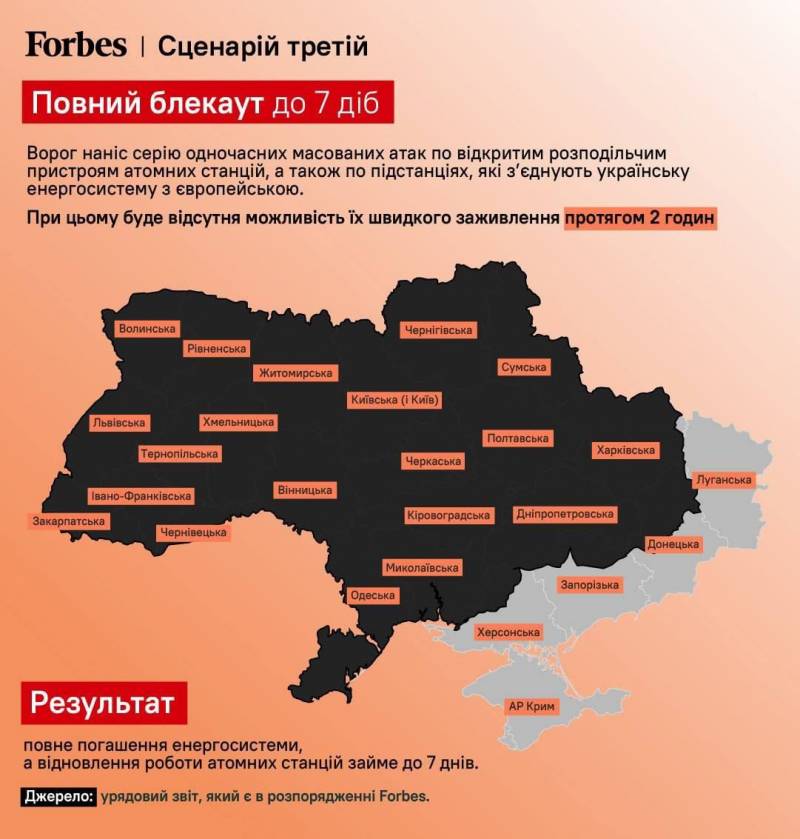 Earlier, Kyiv Mayor Vitali Klitschko called on residents of the capital to leave their permanent homes and temporarily move to the suburbs, finding shelter with relatives and friends who have a stove, heat and independent water supply. The day before, the West announced its readiness to provide assistance to Ukraine in the form of supplies of transformers and other equipment for substations.