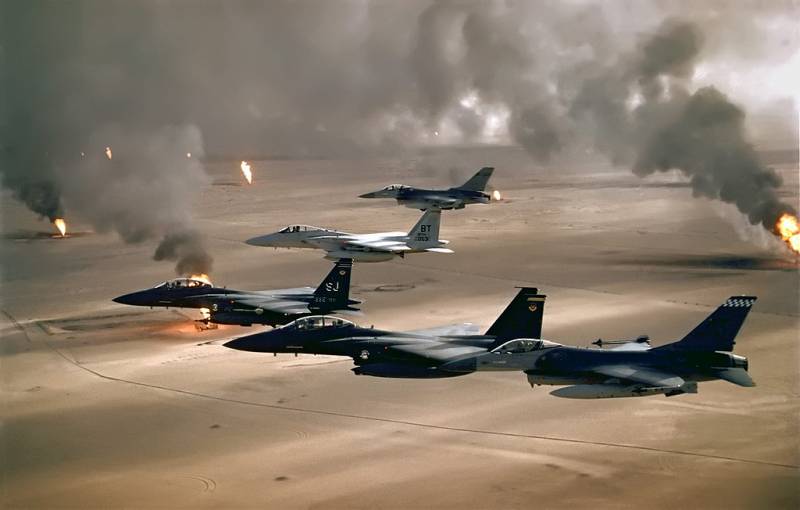 Retired USMC intelligence officer and now publicist Scott Ritter compared Russia's actions during the special operation to the US "Desert Storm" in Iraq in 1991. He noted the excessive humanity of Moscow in the Ukrainian conflict.
Recalling the US operation in Iraq, Scott Ritter emphasizes that the number of casualties there was enormous, with up to 10 people killed on the first day alone. American troops did not waste time negotiating. In case of refusal to surrender, the US Army buried Iraqi soldiers alive with tanks right in the trenches. In his opinion, Russia should have fought in Ukraine with exactly the same methods.
Do you want me to take Kharkov? Excellent. Engineer battalions pass through Kharkov and compare quarters to the ground. Everything that moves dies. I would plow a corridor through every city on my way all the way to the western border, where I would look the Poles in the eye
Scott Ritter says on his YouTube channel.
The former intelligence officer understands the circumstances under which the Russian Federation conducts sparing military operations during a special operation. He recalls that many Russian officers studied at the same schools as the Ukrainian ones.
Scott Ritter has repeatedly criticized foreign
policy
The United States, among other things, condemned the overthrow of Saddam Hussein in Iraq. Soon after these statements, a criminal case was opened against him on charges of sexual offenses, which Scott himself repeatedly called fabricated.
Ritter's position on the special operation is also at odds with the position of the US authorities. He was the first to point out the involvement of the Ukrainian and American military in the well-known events in Bucha, after which Twitter blocked the account of the former officer.