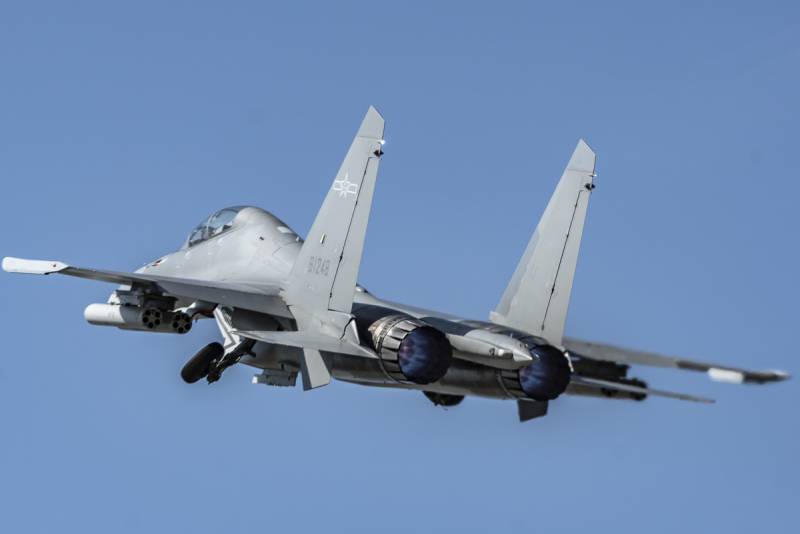 China has begun replacing Russian AL-31 engines in its fighter jets with its own WS-10B turbofan engines. The re-equipment of the fighter fleet of the PLA Air Force began before the expiration of the service life of the AL-31. This is reported by Military Watch Magazine.
Starting in 2010, China began to install WS-10 engines of its own design on heavy twin-engine J-11 fighters. Until that time, all aircraft of the PLA Air Force were equipped with Russian AL-31s, developed in 1985. The re-equipment of the J-10 single-engine light fighters was delayed due to the low reliability of the first WS-10 series.
In January of this year, the first squadron of J-11 aircraft with upgraded WS-10B engines appeared, and soon the replacement of the AL-31 with Chinese turbines and single-engine J-10s began, which indicates increased reliability of the engines.
The latest series of fighters equipped exclusively with Russian AL-31s were the carrier-based J-15s of the PLA Air Force. Based on aircraft carriers made high demands on the corrosion resistance of engines. At the end of November, the first J-15s with new WS-10B engines were seen, which indicates that the engines have been finalized for their operation in aircraft carrier bases.
Until 2010, Chinese engine manufacturers remained behind their foreign competitors, forcing them to continue to use the AL-31 for domestic J-10 and J-11 fighters. The development of the WS-10B marks an important milestone in the development of the country's aircraft engine industry and a trend towards the abandonment of the Russian AL-31 power plants in favor of the WS-10
writes MW.
The publication also notes that fighter engines remained the last area of ​​aircraft construction in which China was significantly inferior to Russia. The gradual abandonment of the AL-31 will allow the PLA fighter fleet to be standardized, which will reduce the cost of maintaining and maintaining the airworthiness of the PLA Air Force aircraft.