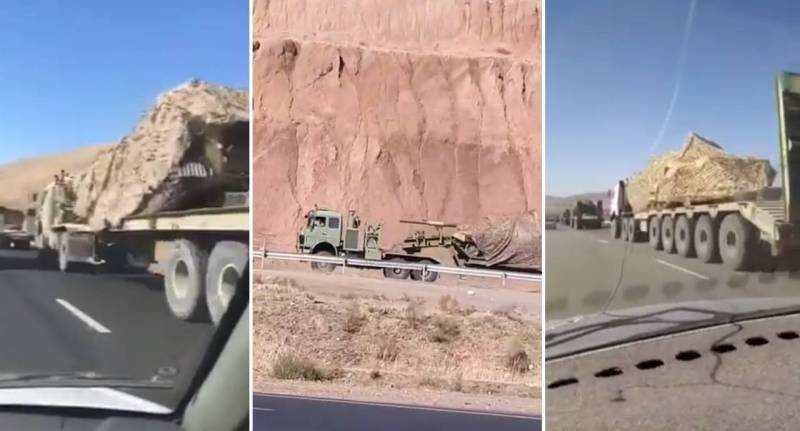 In connection with the aggravation of relations between Iran and Iraq, the IRGC began the transfer of military
equipment
to the border of two states. The relevant videos have already been posted on social networks. It is likely that a ground operation on Iraqi territory is coming.
The pulling of Iranian weapons is connected with the activities of the Kurds in northern Iraq. According to Tehran, members of the Kurdistan Freedom Party are destabilizing the situation in Iran - this party is officially banned in the country.
On the eve of the Iranian armed forces launched a series of attacks on the bases of the Kurds in the city of Altinkopru in the province of Kirkuk. According to the Rudaw TV channel, several rockets landed outside the Kurdish headquarters, there were no casualties. According to party leader Hussein Yazdanpan, drones also took part in the attack.
Tehran carried out similar missile strikes last week as well. As a result of the shelling, one person was killed and eight were injured, among them several members of the Kurdistan Workers' Party.
Washington protested against the actions of the IRGC against the Kurds in northern Iraq, because, according to the Americans, this violates the territorial integrity of Iraq. It is noteworthy that Turkey is also carrying out strikes against the Kurds, but the United States addresses its calls to stop the attacks only to Tehran.