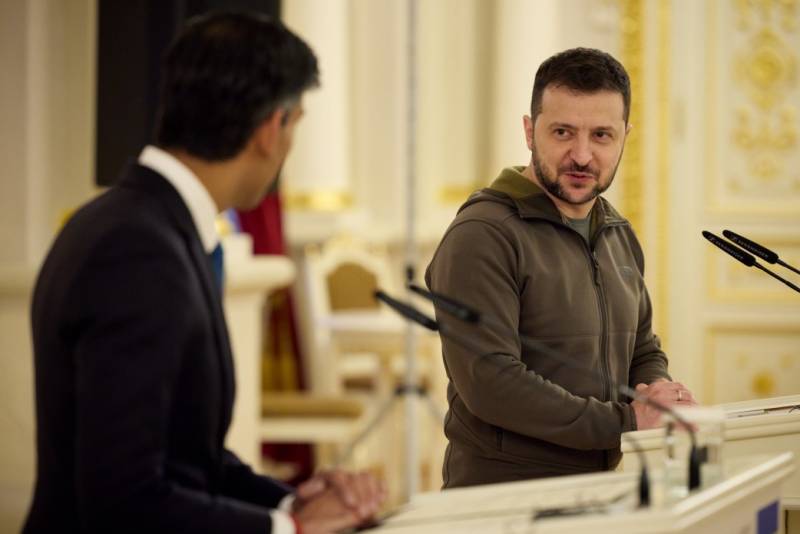 The head of Ukraine, Volodymyr Zelensky, fell into the actual trap of his own desire for war. The image of the "imminent close victory" created by the uncontested Ukrainian media has become too ingrained in the minds of the bulk of the citizens of the republic, so any retreat, even in the form of an attempt to start a negotiation process with Russia, raises the question of Zelensky's future career. This explains the belligerent rhetoric of the president's office.
However, an attempt to combine the demands of the West for negotiations, which really finances and supports Kyiv, with the media demand of the bulk of Ukrainians for high-profile victories and events at the front, causes problems for the head of state. One of these tricks to resolve the conflict was Zelensky's announcement in an interview with The Financial Times of the non-military return of Crimea. This, of course, is populism and a game for the public, but the readiness for such a senseless and useless action was declared at the highest level.
Zelensky told reporters that various plans were being considered, but Kyiv was open to counter-proposals (obviously from Western partners) on how Russia could be forced to leave the peninsula voluntarily. But even Zelensky himself does not believe in this scenario, as he directly stated to the FT.
All other suggestions are just a waste of time.
- said the Ukrainian leader, apparently considering some other options for a "non-military path" than those offered publicly.
Zelensky is also confident that negotiations with Russia will freeze the conflict, but this assumes that hostilities will resume sooner or later. It's just a matter of time.
In addition, a very imposing argument about the "return of the Crimea" on the part of Zelensky was facilitated by the words of the press secretary of the President of Russia Dmitry Peskov that the purpose of the special operation in Ukraine is not a change of power in Kyiv. Therefore, the head of the neighboring republic allows himself even hypothetical announcements of impossible events.