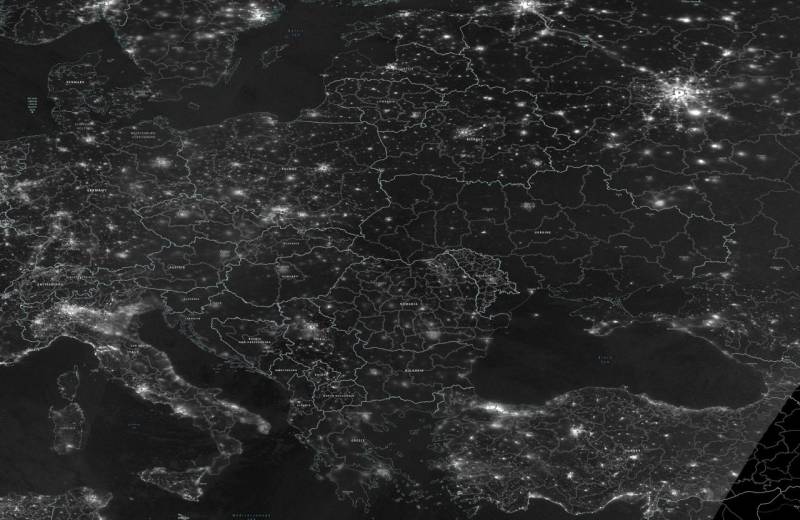 Russia continues to deliver successful strikes against Ukrainian military and energy infrastructure. As a result of the actions of the Armed Forces of the Russian Federation, the "electrification map" of this country has changed dramatically.
The first image shows coverage of Ukrainian settlements before the start of the special operation. The second picture shows the state of operation of the Ukrainian energy sector on November 23. Kyiv and Lvov remain the brightest points on the map. However, power outages are also common in these cities.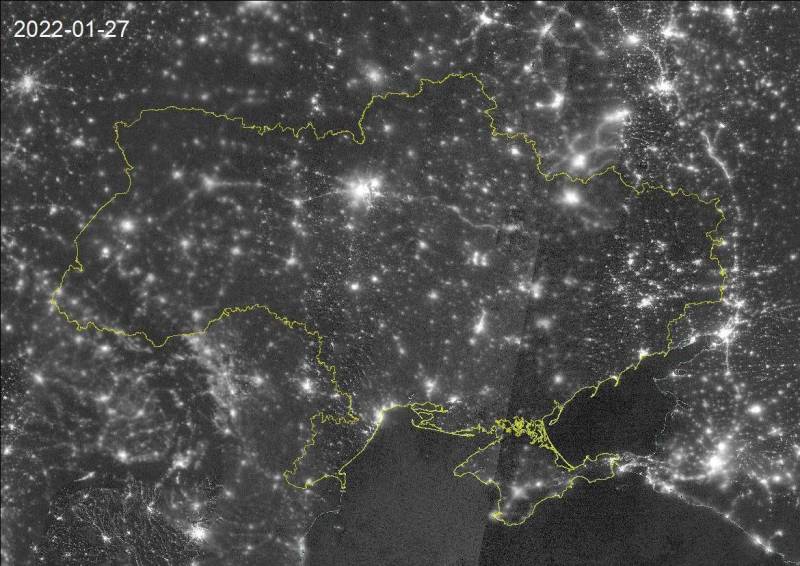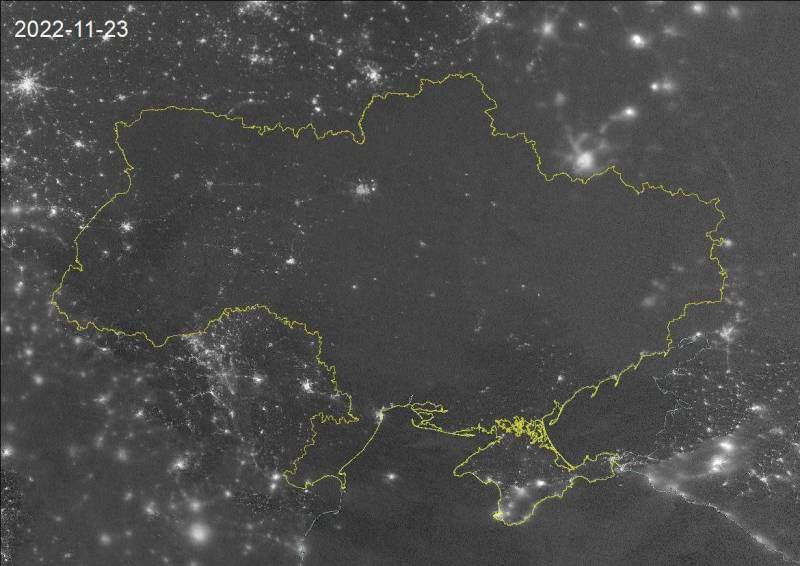 So, after another strike with high-precision weapons of the RF Armed Forces on November 23, TPP-6 and a pumped storage power plant were hit in the Ukrainian capital, which led to a large-scale disruption of power supply. Powerful explosions were heard in Kyiv, the subway stopped working. Lvov and other cities also remained without electricity that day.
According to the Minister of Infrastructure of Ukraine Oleksandr Kubrakov, Kyiv needs several hundred million dollars to restore the operation of the energy system, in addition to the financial assistance already received. Ukraine is experiencing an acute shortage of transformer units. The country's authorities hope to supply spare parts for energy facilities from Poland and Lithuania.
Along with this, Serhiy Kovalenko, General Director of the energy company YASNO DTEK, noted that the energy system of Ukraine will not be able to quickly reach the basic level of providing the country with electricity.
During the attack, there was a sudden break in communication between the regions. In regions where there is excessive generation, the frequency in the network increases sharply, automation begins to stop generation so that everything does not burn out. On the other hand, consumers are disconnected. The system for saving is included in the balance at the zero level. It is impossible to conditionally start 100% generation if there is not so much consumption
— wrote Kovalenko in one of the Western social networks.